Funk and Fusion CD Release
8/7/2013, 12:16 p.m.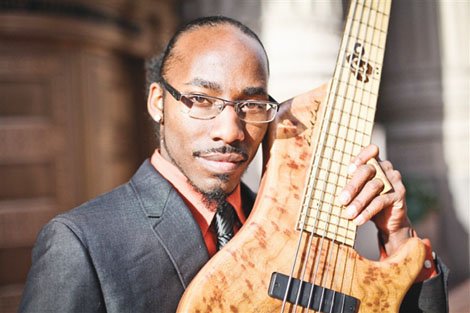 Bassist Errick Lewis, a fixture in the Portland jazz, soul and funk scene for years now, joins special guest Joey Williams for a celebration of his new solo album at Jimmy Mak's, 2221 N.W. 10th Ave., on Friday, Aug. 9 at 8 p.m.
Get ready for a night you will not forget, as Lewis marks the release of his new CD, Where Musician Ends and Instrument Begins, an album that encompasses many different approaches and angles to jazz.
A self-taught musician, Lewis grew up surrounded by music including jazz, gospel, R&B, and hip-hop, all styles which he infuses into the music that he composes and arranges today.
He has toured extensively with national acts including Stevie Wonder, Lauryn Hill, Jay-Z, and Erykah Badu among others. These experiences have helped to influence his playing and stretched him to grow musically.
Drummer Joey Williams has performed with Justin Bieber, New Edition, and BBD, among others.
you have an appreciation for jazz and all that it entails, you will be thoroughly entertained.
Tickets are $12 in advance for guaranteed reserved seating. Visit tickettomato.com.