Making Political Impacts
Minority advocates count up legislative successes
| 8/7/2013, 12:50 p.m.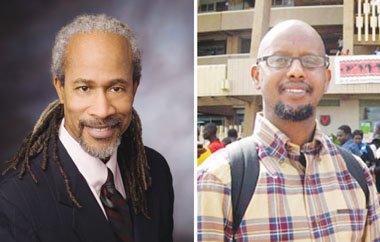 Oregon is one of the least racially diverse states in the union, but that has not stopped minorities from making significant changes in the state Legislature this year. Minority advocates such as the Urban League of Portland and Portland's Center for Intercultural Organizing were major players in the 2013 session.
The Urban League was either at the head of or in support of several major initiatives that took place this year. Some of those victories included a healthcare competency bill that requires doctors to better understand special circumstances related to minority health before diagnosing patients, and a natural hair care law which eased restrictions on practitioners of chemical-free hair styling.
Michael Alexander who was only named Urban League Portland's president in November of last year says the accomplishments came after a conscious effort by the organization and other civil rights advocates.
A visit to the State Capitol by more than 100 Urban League supporters helped kick off the grass roots effort, Alexander said, and constituents were able to keep up the pressure on elected officials to incite change.
"The secret to influencing folks is numbers and consistency." Alexander added.
Leaders at Center for Intercultural Organizing are attributing most of their successes this year to a similar grass roots campaign.
The group's public policy director, Andrew Riley, says this year they brought down over 300 people to Salem.
Some of their victories include the passing of tuition equity bill calling for in-state tuition for all Oregon high-school graduates regardless of immigration status and a law which prohibits discrimination in housing against Section 8 voucher holders.
"What took this place this session shows the power immigrants, refugees, and people of color have is growing in Oregon," says Kayse Jama, the Center for Intercultural Organizing's chief executive officer.
A law that would have furthered accountability when it comes to profiling did not pass this session.
Jama, however, remains hopeful.
"This new generation is working together, and organizing as a team, so I think we will be able to continue to convince elected officials they need to take a look at these issues," he says.
The next Legislative session in Oregon begins in February, 2014.
CORRECTION: This article previously stated the Center for Intercultural Organizing helped pass a bill repealing Oregon's ban on inclusionary zoning for housing developers; the group will continue advocating for its passage during the next legislative session.