Portland Journalist Dead at 64
8/13/2013, 3:08 p.m.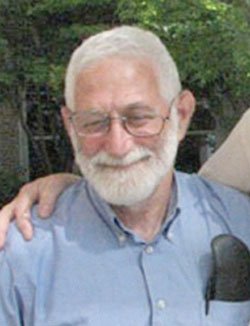 Lee Perlman, a long-time journalist and contributor to the Portland Observer, was found dead Friday at his home in northeast Portland.
Portland Police went to the residence for a welfare check and found Perlman's body inside. The death was ruled a suicide from a self-inflected gunshot wound, officials said.
Perlman, 64, wrote stories and delivered newspapers for the Portland Observer for more than 20 years. He was a valued free-lance reporter specializing in reporting on government affairs and planning issues. Some of his recent stories included the first Jim Pepper Native Arts Music Festival in Parkrose and employment opportunities for the soon to be opening Williams Avenue New Seasons Market.
He also wrote for the Hollywood Star, Mid-County Memo, Southeast Examiner and Southwest Post, a Portland career that started in the 1970s after Perlman moved here after attending college in the East Coast and leaving behind his hometown of New York City.
The Portland Observer, and publisher Mark Washington, wishes to express their deepest sympathy to the friends and loved ones Perlman leaves behind.