Fighting for History
Memorabilia from decades past cause friction at Matt Dishman
| 8/14/2013, 10:45 a.m.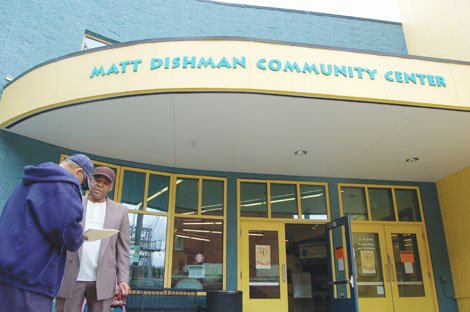 "We have an amazing facility here," Maximo says. "We have a lot of other programs and amenities here that can be utilized by the public that we really want them to be aware of."
So Behrens, in collaboration with other leaders from Portland Parks and Recreation, began developing several strategies for what they hoped would increase participation in all of the center's programs.
"As we were kind of going through that process, we were just kind of identified different places in the building, to say, 'what are some improvements we can continue to make here,'" he said.
That included removing the boxing memorabilia in order to utilize a display space to highlight various other activities and programs.
Facility users were given notice in the months leading up to the overhaul with a series of notes attached adjacent to the display case. The last warning came in June.
The case will now highlight multiple programs throughout the year, working on a quarterly schedule. Under the new rotation, the boxing program will be highlighted for months at a time starting in September, Behrens says.

The history of the center does continue to be recognized in other ways too.
On Saturday, Matt Dishman's annual community block party took place. The festivities served to honor the center's namesake "Matt Dishman," Multnomah County's first African-American sheriff's deputy and a Portland police officer and community advocate. The community lobbied for the name change from "The Knott Street Community Center" to 'Matt Dishman Community Center' in the late sixties.
Dishman would have been 100 this month.
As for Richie, he continues to volunteer hours of his time every week in an effort to see the boxing history of his beloved community center return.