50 Years Later
Local leaders say there's still work to do for civil rights
| 8/21/2013, 1:09 p.m.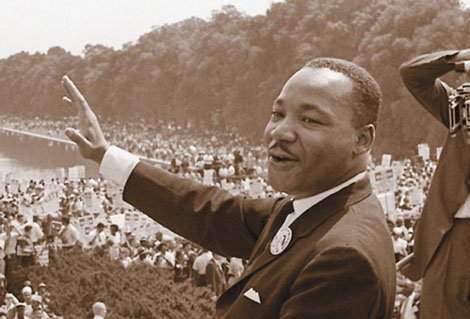 50 years ago, Dr. Rev. Martin Luther King Jr. gave a defining speech for himself, the Civil Rights Movement, the United States of America and the world.
When he spoke the words 'I Have A Dream' at the Lincoln Memorial in Washington, D.C., hundreds of thousands of people had gathered for a March on Washington for Jobs and Freedom. Nine other speakers of various backgrounds spoke before the Aug. 28, 1963 crowd, but it was King's impassioned words calling for equality among all people that most remember.
Civil rights leaders, including the Albina Ministerial Alliance, the NAACP of Portland, Urban League of Portland, the ACLU of Portland, among others, have teamed up to commemorate the 50 year anniversary with a march this coming Saturday in downtown Portland.
Timed to coincide with that national event taking place in the nation's capital, both events will focus on issues such as the recent Supreme Court's repeal of Section 4 of the 1964 Voting Rights Act, and the highly publicized George Zimmerman trial of a Florida neighborhood watch captain who shot and killed an unarmed African-American boy and was subsequently acquitted.
"It's interesting that in 2013 we're dealing with many of the same issues of the past," says Dr. Rev. LeRoy Haynes Jr., who heads the Albina Ministerial Alliance's Coalition for Justice and Police Reform. "Jobs, economic equity, racial profiling, many of these same issues we are dealing with."
Haynes, 64, has worked on issues of civil rights since a youth. He pointed to the staggering unemployment rates for African-Americans in Oregon which stood at 18.4 percent in January, more than three times the rate of European-Americans locally.
Haynes hopes Saturday's commemoration will shed light on the close parallels of disparity many still face even after tireless work by Civil Rights leaders years ago.

State Rep. Lew Frederick of Portland, who is only one of two African-Americans in the Oregon Legislature, says of King's speech 50 years ago, that although it was powerful, he had seen the power of King's words in earlier speeches.
More specifically, as a child growing up in Atlanta, Ga. during the 1960s, he had parents that were active in the movement.
Frederick added that there is much work to be done to change laws that promote bias, but even more work to be done socially to remove 'the culture of fear' which he feels is the biggest barrier to true equality and understanding among people.
"Portland needs to understand that racial issues are not just overt, but under the surface as well," he said.
Urban League of Portland's Michael Alexander says the city Portland has made progress since the infamous event that captured the nation's attention. "The path that this city has taken the last 50 years has been encouraging," Alexander says.
However he follows up by saying that he is concerned that many of the problems of that era continue to affect the country at large, particularly in politics, institutional practices, education, healthcare, and economics.
Portland Mayor Charlie Hales is inviting Portlanders to join the march and find ways to break the cycle of injustices "right here in our town."
"We see deep inequities in our communities, in the areas of jobs, economics, opportunity, education, housing and services," Hales said. "None of us should be satisfied living in a city with such inequities."
Hales pointed to a current effort to focus on black male achievement in Portland. Research for a federal grant to help Portland address the issues found vast inequities facing African Americans in per capita income, education, incarceration and food assistance.
Portland's commemoration of the March on Washington for Jobs and Freedom will begin at 10 a.m. on Saturday at Chapman Square, downtown. People will then march to Waterfront Park where a rally will begin with various speakers at 1 p.m.