Justice March for Ivy
Friends and family keep vigil on woman's death
| 8/21/2013, 12:49 p.m.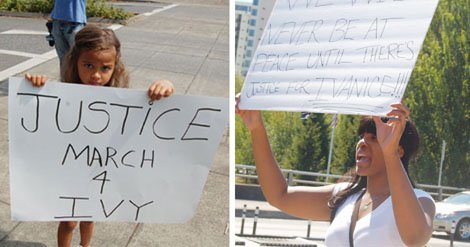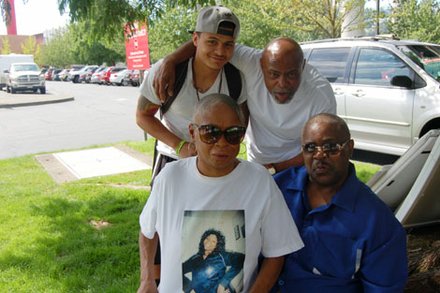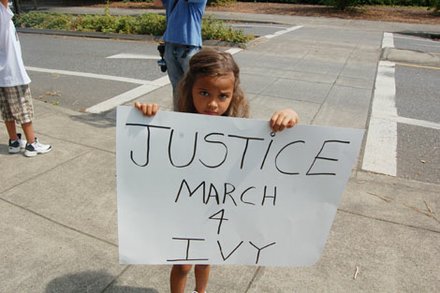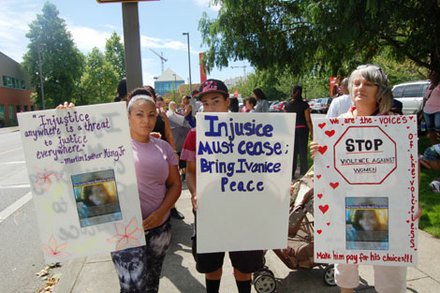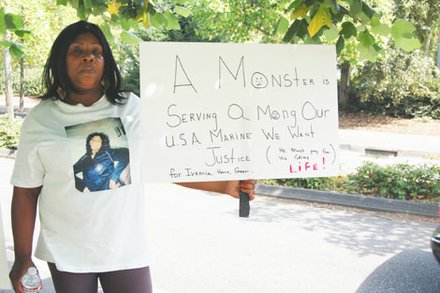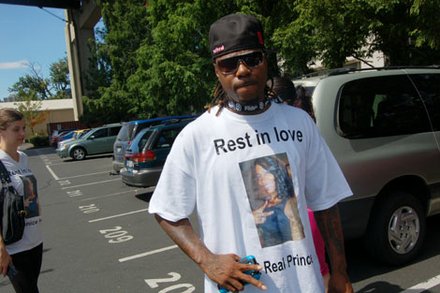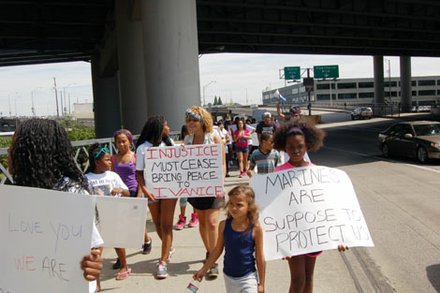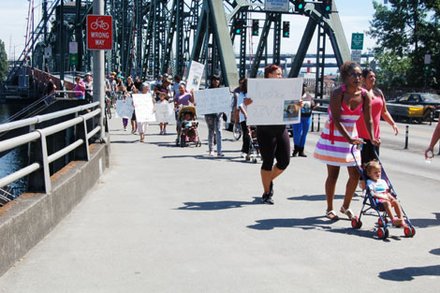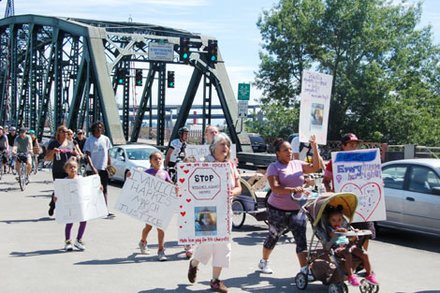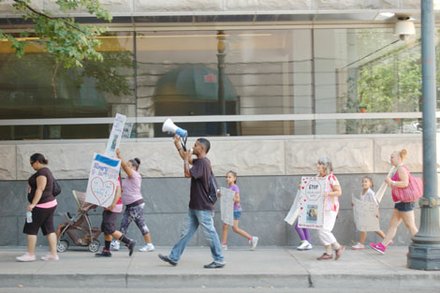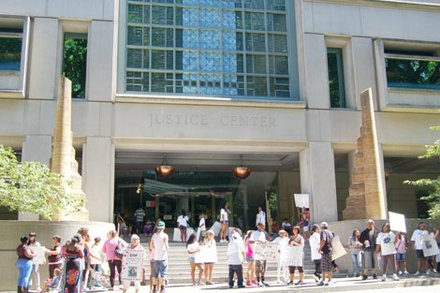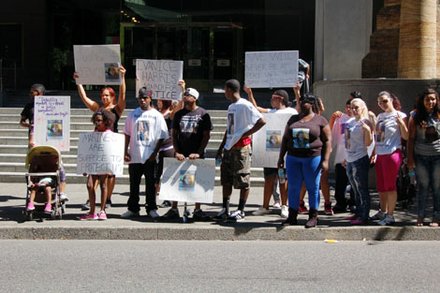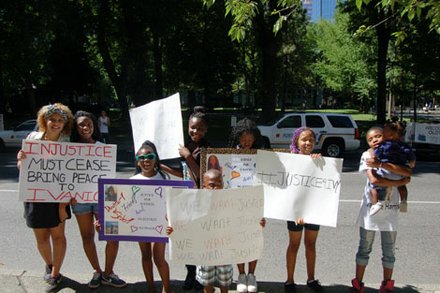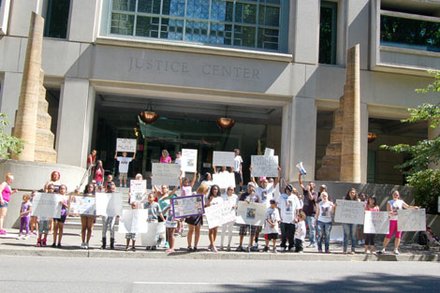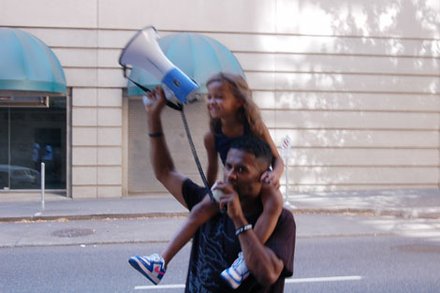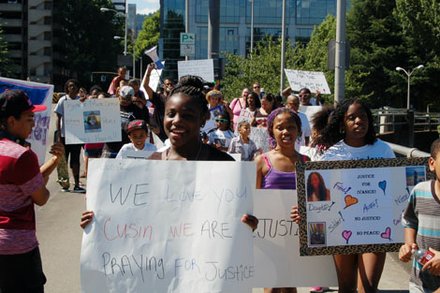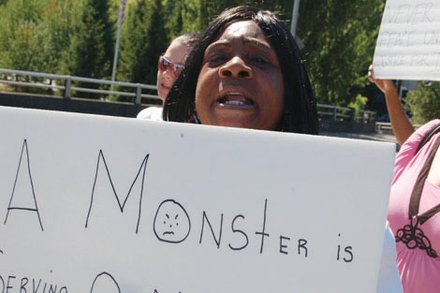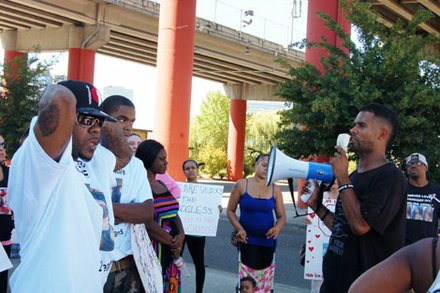 Things got off to a late start at the 'Justice March for Ivy' rally in downtown Portland Saturday, but the small legion of supporters were certainly seen and heard once things got going.
Ivanice "Ivy" Harris of Portland was found dead just outside of Honolulu, Hawaii last May. She traveled to the state to celebrate her 29th birthday with her friend and longtime boyfriend, Portland-based rapper Mark Miles who goes by the stage name "Meezilini."
Her suspected killer was arrested about a week after Harris' naked body was found dumped in some brush. Authorities say she was strangled.
The suspect, Nathaniel Cosby, 38, is a U.S. Marine who has served in the military since 1998.
There is video of the two together the night of her disappearance. Cosby admitted that they spent time together that night but denies killing her, officials said. He is being charged with second-degree-murder.
Portland was one of three public demonstrations to draw attention to the case; the others were held in Las Vegas where Harris lived for many years, and in the Waikiki tourism district of Honolulu.
About 60 supporters turned out in Portland, the largest showing of the three rallies, mostly comprised of friends and family. Most wore shirts decorated with Harris' picture or her name.
The protestors chanted "No justice no peace, justice for Ivanice" and "We are the voices for the voiceless, make him pay for his choices."
The march remained harmonious as demonstrators strung along the Hawthorne Bridge, several blocks of downtown Portland, leading to the Justice Center on Southwest Third Avenue.
An impromptu speech was then made by a speaker from Portland's Sex Worker Outreach Coalition who called for more organization in the wake of cases like this.
Andre Miller, a close friend to Harris, organized and coordinated all three rallies. The 29-year-old was most happy with the prime event in Portland.
"The people that came together were amazing," Miller said.
In regards to his friend's lifestyle and reports on her line of work as an escort, he had this to say, "As far as her lifestyle and people criticizing her, I think people need to look in the mirror before they judge and leave the judging to God. Nobody deserves to be killed in such a viscous way."
Miller plans on opening a foundation in Harris' name in order to "prevent people from forgetting her" and "keeping the system from justifying her murder by the lifestyle she lived."
Patricia Harris, the slain woman's mother, tearfully said at the Portland rally "He took my baby, I want him to get life."