Remembrances Pour in for Lee Perlman
Neighborhood stalwart was a community champion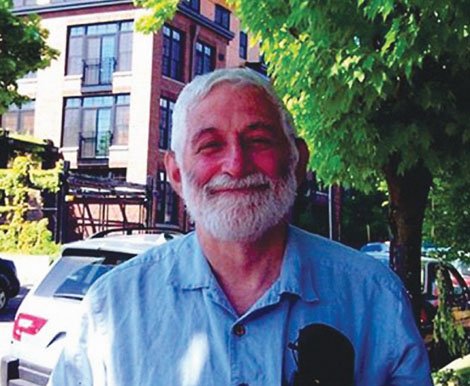 Accolades and remembrances are pouring in for Lee Perlman, a longtime Portland community journalist and activist who died this month at the age of 64.
The North/Northeast Coalition of Neighborhoods has established a public Facebook page (facebook.com/LeePerlmanMemorial) to collect stories and photos of Perlman's dedication to neighborhood news, his wry sense of humor, and dedication to telling the otherwise untold stories of neighborhoods working to make the city a better place.
Portland Mayor Charlie Hales called Perlman a diligent community reporter "who asked tough questions, but was always courteous.
"He was deeply connected to the city's neighborhoods. This is a difficult loss for the community," Hales said.
Portland City Commissioner Amanda Fritz tweeted, "So sad that my friend, dedicated community journalist and Eliot neighborhood stalwart Lee Perlman, is gone."
It seemed as if Perlman had witnessed all of the city's action first hand over the past 40 years, attending and writing stories about more public meetings than it seems possible to attend, the N/NE coalition reported, "We will miss his decades-long perspective, his off-hand jokes and his presence in our lives."
Anne Dufay, executive director at the Southeast Uplift Neighborhood Coalition, added, "In losing Lee, we lost one of the most comprehensive storehouses of neighborhood history we have."
Tom Gauntt, a spokesperson at Pacific Power said Perlman "truly had ink in his veins.
"Knew him first with the Downtown Community Association in the late 70s. Then Pry Publishing for years, where he also had ink on his shirt," Gauntt said. "I can still hear that particular tone of his voice, wry, New York, going high when agitated. I also marveled at the breadth of his neighborhood coverage."
Katy Philp said she just saw Perlman in the Hollywood district not too long ago.
"He was always everywhere, school board meetings, neighbor fairs, and CNN (Central Northeast Neighbors) meetings" Philp said.
Dean Baker, a University of Oregon professor, said he worked with Perlman briefly when he wrote for the Portland section of the Oregonian.
"I read hundreds of his stories over the years in the weeklies around town. Tireless, a real unsung reporter for grassroots Portland. He and his work will be missed," Baker said.
Perlman was a longtime freelance writer for the Portland Observer where he also delivered newspapers. He also wrote for the Hollywood Star, Mid-County Memo, Southeast Examiner and Southwest Post.
His Portland career started in the 1970s after Perlman moved here after attending college in the East Coast and leaving behind his hometown of New York City.
The Eliot Neighborhood Association blog (EliotNeighborhood.org) also has information about Perlman's work on behalf of his neighbors.
The community is invited to attend a remembrance/memorial event for Perlman on Sunday, Sept. 15 at 4 p.m. The event will be held at the Lorenzen Conference Center at Legacy Emanuel Hospital, a site which Perlman attended frequently for neighborhood meetings.