Thoughts on The Dream
Portland recalls King's historic speech
| 8/21/2013, 12:56 p.m.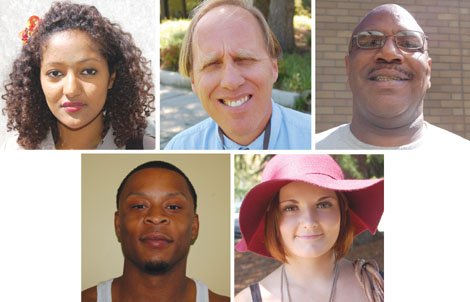 The March on Washington for Jobs and Freedom is forever etched into the United States of America's history.
51-year-old Marvin Inglish is a native Portlander and the son of a black panther. He remembers the sense of pride he felt when he heard King's 'I Have a Dream" speech for the first time.
"There was a lot of racism in Portland," Inglish said. "It meant a lot to me"
Jim Fasulo says the Civil Rights movement of the 1960s "was an incredibly emotional and impactful time."
He pointed to having an African-American as president as a remarkable accomplishment for today, but says there remains a lot of work to be done in the way of ending racism.
Bilisuma Achamyleh comes from Africa has only been in America for about a year, but remembers hearing the speech as a child in school and how it made an impact on her.
"I really believe in everyone being equal and being able to interact freely," she said.
Tamir Polk remembers his parents having a particular fondness for King's dialogue. Moving forward he believes everyone should live out their "personal dreams" in honor of King's dream for justice and equality.
Sierra Dawson says, "It's a powerful speech that everyone is going to remember for the rest of their lives."