Rust Belt Dignity
Stellar cast gives 'Out of the Furnace' much to savor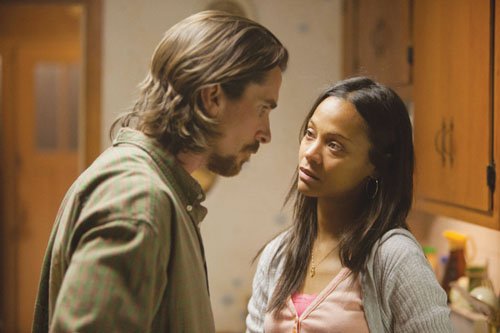 The elements of this story, as I recount them, sound familiar; without seeing the film, you can guess the outlines of the rest of the story. Yet what Cooper (who co-wrote the screenplay) lacks in imagination he makes up for in the concreteness and commitment he applies to its telling. If you're willing, the film draws you into the mix of will and bad luck that characterizes each of Russell's choices; you invest in his love for his brother, his deep grief at the loss of his dreams of a life with Lena, his sorrow over his own mistakes.
The scenes between Bale and Saldana are particularly affecting; the film takes time to show their resolution and pain, and why it must be so, and doesn't spare us the way so many films would. We know that people this beautiful exist in working class communities, and a good film shows you what intrinsic beauty actually looks like when a person does not have an artistic team to put him or her together every day. In a similar way, the film shows us what courage and resolution and toughness look like when one's options don't realistically involve work that one loves or opportunities to lead. As the film's ads aptly note, "sometimes your battles choose you" -- and corny as it sounds, this film makes that case with sincerity.
Even if that premise wears thin upon reflection, the great performances from all the film's players leave you with much to savor. Bale, Affleck, Saldana, Harrelson, and Willem Dafoe and Sam Shephard in smaller roles, all make you believe in and care about what happens in a story that trades on the inevitable. Hopefully Cooper's talent for eliciting such performances eventually will be applied to subtler material.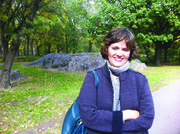 Darleen Ortega is a judge on the Oregon Court of Appeals and the first woman of color to serve in that capacity. Her movie review column Opinionated Judge appears regularly in The Portland Observer. You can find her movie blog at opinionatedjudge.blogspot.com.