Extraordinary Life and Legacy of Nelson Mandela
Remember, honor and celebrate
Marc H. Morial | 12/11/2013, 12:10 p.m.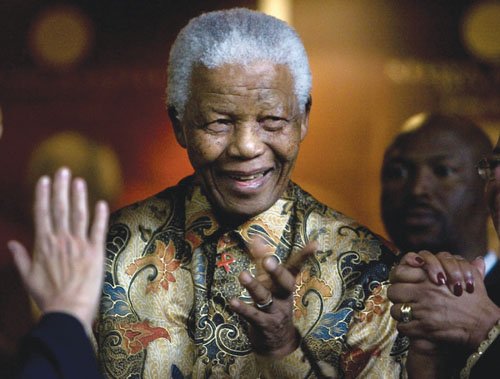 There are few men or women who leave such an indelible imprint and impact on the world that they are remembered, honored and celebrated by nations near and far for centuries after they depart. There are few people for whom even all the words in every language fail to convey the magnitude and meaning of their lives. Without a doubt in mind or heart, I know that Nelson Mandela is one among a very select few.
His dedication, perseverance, forgiveness, and purpose – his life – sparked an inextinguishable fire in the souls of freedom fighters not only in South Africa, but everywhere. The light that he shared will forever serve as an international beacon for fairness, justice and hope for all disadvantaged, impoverished and oppressed people from every corner of the world.
Nelson Mandela gave new meaning to the word "inspiration." After spending 27 years of a life sentence as an apartheid regime political prisoner, he emerged, not with bitterness – but instead with a steadfast resolve to complete his life's work. His remarkable journey serves as an indisputable example of forgiveness in the face of persecution and triumph through tribulation.
I consider myself at once fortunate, humbled and proud to have been a part of the great work of Nelson Mandela's life during the 1980s here in the United States. While attending Georgetown University Law Center in 1981, I co-led an effort to boycott the cafeteria operator because of its investments in South Africa.
During this same period, I was a member of the leadership team of the National Black Law Students Association that pushed for divestment of South African investments by U.S. companies. Early in my career, I was arrested at the South African Embassy as part of a mass, peaceful organized protest led by Walter Fauntroy, Mary Frances Berry and Randall Robinson in support of U.S. economic sanctions against South Africa.
As co-leader of the New Orleans Anti-Apartheid Coalition, I helped to successfully advocate for the New Orleans Public Employee Pension Board's divestment in U.S. companies who had holdings in South Africa. When the U.S. Congress ultimately passed sanctions against South Africa, I could only hope that Nelson Mandela knew that his army now extended beyond the borders of South Africa to subsequent generations of freedom activists and advocates around the world – even in the world's greatest democracy – helping to continue the work he started.
After the election of President Mandela, as mayor of New Orleans I signed an economic and friendship agreement in 1994 between Johannesburg and New Orleans, one of the first U.S. cities to do so. It was an indescribable honor.
Nelson Mandela's efforts to create a new, multi-racial democracy weren't just an example of unwavering leadership, humanity and compassion for me, but also for the countless millions who will follow and study him as one of the world's great leaders for centuries to come.
I often wonder if his parents knew when they named him Rolihlahla (common translation: "troublemaker") how prophetic that was or how ironic it would be that he would grow up to be an international symbol of peacemaking. But the "troublemaking" that Nelson Mandela undertook was of a different kind. It was the kind that sees legislated injustice, race-based inequality and economic despair and seeks to disrupt an institutionalized system of oppression and discrimination. It is the kind that motivates all of us in the Urban League Movement to continue to fight for opportunity parity and economic equality every day in hundreds of communities across America.
Nelson Mandela gave a voice to those who had been silenced. He brought hope to those who had been stripped of their dreams. He awakened a nation – and ultimately a world – to the boundless possibilities of following one's purpose.
Today, we stand with the people of South Africa and with the international community in mourning the loss of Nelson Mandela. We remember, honor, and celebrate his extraordinary life and legacy. The world could use a few more "Rolihlahlas."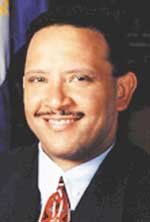 Marc H. Morial is president and chief executive officer of the National Urban League.