Loving and Caring Spirit
Gracie Knapper
12/18/2013, 10:59 a.m.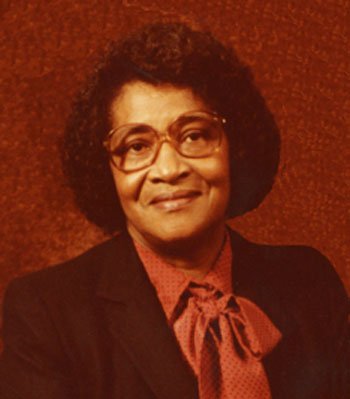 Gracie Knapper was born on Aug. 26, 1923, in Portersville, Miss, the fourth of nine children born to Will and Ethel Johnson. She passed away, surrounded by her loving family on Dec. 11, 2013 at the age of 90.
She moved to Portland in the early 1940s and was employed at the Kaiser shipyards. She witnessed the devastation of the Vanport Flood, losing virtually everything she had and escaping with only her family.
She accepted Christ and was baptized at an early age. She was a long time member of Portland's Ebenezer Baptist Church, in Portland.
Gracie loved her family dearly and had lots of friends young and old. With a loving and caring spirit, her doors were always open. She would provide food, shelter, and guidance to those who needed it. She truly loved and accepted everyone for who they were and no matter where they were in life.
She was married twice which produced eight children: Ethel Lou Hudson, Dorothy Richardson, LaJoyce Polk, Alfreda Richard, Johnnie W. Gage, Johnnie A. Gage, Gracie Gage, and Arvette Knapper-Davis. Her stepchildren were Sadie Ross, Maudie White, Terry Knapper, Ron Knapper, Ken Knapper, and Donnie Knapper, all of Portland; and Grace Constantino, Delores Lavender, Brenda Dodd, and Dennis Knapper, all of California.
In addition to her children, her memory is also cherished by her sister Sarah Warren; son-in-laws George E. Richardson Jr., Terry Glenn Davis, and Daniel Richard; daughter-in-law Deborah Roper-Gage; 14 grandchildren, 27 great-grandchildren, 2 great-great grandchildren, and a host of nieces, nephews, relatives and friends.
She was preceded in death by her loving husband, Willie J. Knapper; her brothers John, Willie, Eugene, Lorenzo and Alexander; and a sister Eloise Chenault.
Viewing will be held Wednesday, Dec. 18 from 12 p.m. to 9 p.m., and Thursday, Dec. 19 from 9 a.m. to 9 p.m. Funeral services are at 1 p.m. on Friday, Dec. 20 at Mt. Scott Funeral Home, 4205 S.E. 59th Ave. Interment at Rose City Cemetery.