Nelson Mandela Memorial
12/18/2013, 10:54 a.m.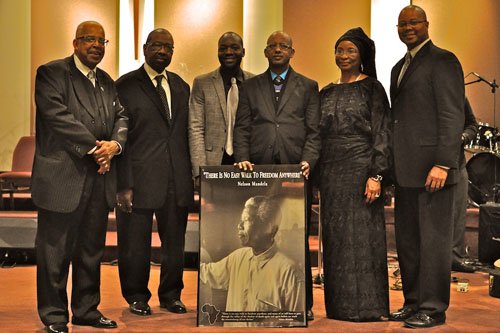 A memorial Service in Portland for Nelson Mandela, the father and former president of the new South Africa, drew hundreds of people to Maranatha Church in northeast Portland.
The Dec. 12 event was sponsored by the Albina Ministerial Alliance Coalition for Justice and Police Reform and the Center for Intercultural Organizing.
The service was held to celebrate and honor Mandela's struggle for freedom, his life, words and deeds. Mandela was a world icon for freedom loving people throughout the world.