NorthBound
| 12/18/2013, 11:09 a.m.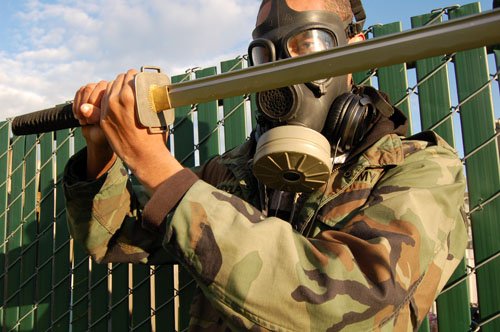 A collage of news reports detailing shootings in north Portland with a haunting chant of "bang! bang! bang!" is how Glenn Waco, an upcoming young rapper in the city's hip-hop scene introduces listeners to his second project, fittingly titled "NorthBound".
Untrained ears may hear glorification in such a chant, but a closer listen to the entire project reveals the tale of a 21-year-old man balancing the struggles and joys of coming from what was once treated as a forgotten part of town.
"I want people to look deeper than the music, and really piece together the story. I don't wanna give away too much," says Waco, whose real name is Dracey Ware. "I like ambiguous art that allows people to make up their own conclusions, and interpretations of stuff."
A kid that was bound to a small St. Johns neighborhood apartment with up to 13 people living in it at a time, he says life here wasn't always easy, but there was always love.
Northbound, will sound familiarly unique to Portlanders, with references to the city and state scattered throughout the tape.
A good example in on his track 'Summer Madness' a temperature-rising and introspective re-invisionment of the Will Smith hit 'Summertime.' Waco raps on Oregon's history with the KKK, and gives nods to streets like Fessenden, Greeley and Alberta:
"Last Thursdays on Alberta's always full of f------g drama/ There's no escape fights with hoodrats and they mamas. Hippies fill up they pockets (ah do business)/ N----s fill up the squadron cars to prison. That neighborhood used to be ours back in the day/Tales from the Crip Lil' Smurf lingers on the K."
It's not a glorification of some of the pitfalls of urban life for African Americans, Waco says, but a spotlight on what can be an acutely-skewed experience living as a black man in what has been statistically shown to be the whitest big city core in America.
"You got the hipsters, they out there gettin' money, and all everybody else is worried about is gangbanging and intimidating people, walking around with a mean mug on their face. Everybody else just wants to have fun, there's beautiful girls out here man, what ya'all doing," he says.
The self-described "Dirty North Kid" wears a gas mask to promote his brand. He purchased the gas mask from Israel as a symbol to represent filtering negativity into positivity, something he hopes listeners will get from his tape.
"What I'm doing is flipping the stereotypes," he says. "Like so-what I'm a Dirty North Kid but look what I'm doing. I'm gonna capitalize off of that, but at the same time it's my brand now, so what are you gonna do with it? So keep calling me that."
Waco's 17-track project is not all focused on the city. On the song "Humble" he lets listeners know about the time his little sister was hit by a car and hospitalized on life support. It's a laid back track produced by Portland-stationed LunchTime Legends with Tacoma's own Blakk Soul belting across the chorus making for a touching highlight of vulnerability.
To close out the album, Waco trades multiple verses with Rasheed Jamal and Mic Capes, the two other members of his hip hop collective called 'The Resistance.'
Each member brings something to the track titled 'Dojo,' with their distinctive lyrical spars mixing doses of lightheartedness in between bars that will send listeners' thumbs to the replay button. Though not directly tied into the theme of the city, the track manages to standout as a fitting end to the story of "NorthBound."
The album is online for free at datpiff.com and also available for purchase at glennwaco101.bandcamp.com for $10. You can follow Glenn Waco on Twitter @Glenn Waco and "like" him on Facebook at faceboook.com/glenn-waco.
--Donovan M. Smith