Portland Boxer Thad Spencer Dies at age 70
12/18/2013, 10:51 a.m.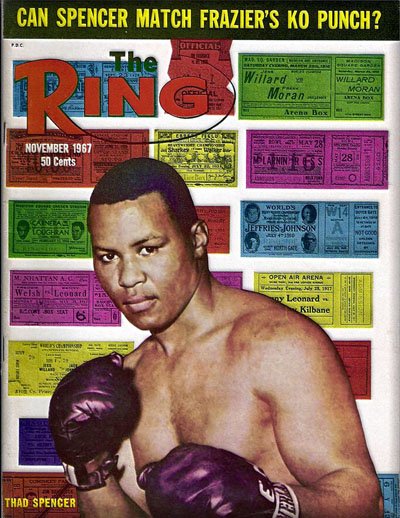 Thad Spencer, one of the heralded boxers from Portland's former Knott Street boxing gym, died Dec, 13 2013, at the age of 70.
A homegoing celebration will be held Saturday, Dec. 21 at 11 a.m. at Word Assembly Church, 2333 Harrison St. in Oakland, Calif., where Spencer had lived with his son Lance.
Thaddeus "The Babe" Spencer Jr. was born in Tuscaloosa, Ala. on March 28, 1943. His family moved to Portland when he was 3 months old. He came from a large family of five brothers and six sisters.
He accepted Christ earlier in life, especially considering his father was a church sergeant and deacon and mother attended services faithfully.
Thad's first cousin, Willie Richardson, introduced him to boxing at the age of 14, but he couldn't go to the gym where his cousin trained because it was for professionals only. He learned to box at the Knott Street Community Center in northeast Portland and won several Golden Gloves and championships in Oregon and Washington.
At the age of 15, he became a sparring partner for top-ranked heavyweight contender Eddie Machen. At 16, he decided to become a professional boxer and moved to southern California. It was there that his boxing career began to flourish. Thad lost the chance to fight Mohammad Ali when Ali was stripped of the title for refusing induction into the United States Army.
Thad enjoyed cooking, taking walks and being with his family where he was always "the life of the party!"