Support for Typhoon Disaster
12/18/2013, 10:57 a.m.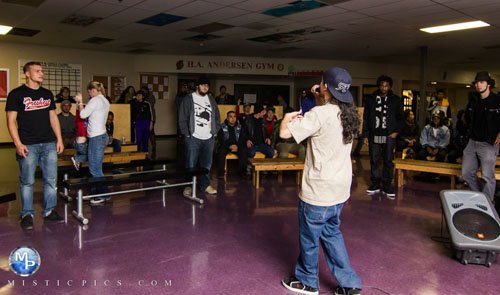 Portland's Hip-Hop community came out in full support to help victims of the Philippines disaster Typhoon Haiyan. They typhoon, which rocked the island nation in mid November, claimed over 5,000 lives and brought massive damages to millions of people.
Headlined by emcees Luck One and the three-man collective known as The Resistance, the recent hip hop concert at the Blazer Boys and Girls Club, brought out rap fans from all over the city.
Local hip hop artists rocked the mic, ultimately raising over $1,000 with 100 percent of the proceeds going to Medical Teams International and other relief organizations.