Beautifully Crafted Movie
'Inside Llewyn Davis' rich in storytelling and music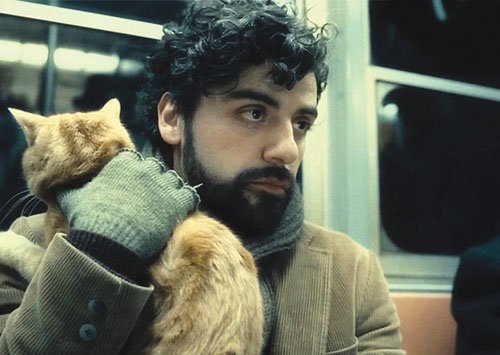 Davis accepts this pronouncement stoically. His surliness and thoughtlessness looks different in this light somehow. Did he sabotage the audition with his choice of song, by insisting on his melancholy vision without regard to the audience he had before him, not to mention the audience he seeks? Was he being admirable, or foolish? How thin is the line between artistic success and artistic failure?
Llewyn Davis is frequently unlikeable. The loss of his singing partner to suicide lingers over the film (their duet, played early on, is the best cut on the soundtrack) and, no longer "comfortable with harmony," Davis resists suggestions that he join a group where he would not be the front man. But his singleness of purpose would appear to be essential in a successful artist -- that is, one who sold enough music to more than "just exist."
The Coens have built a film around a person who is both maddeningly flawed and gloriously gifted, sometimes in the same moment. They invite you to wonder about all the talent that has gone uncelebrated, and about what we choose to celebrate.
Like all their films, this one is full of wry humor. There is a cat who leads Davis on the film's weeklong journey and for whom he shows more concern and more heartlessness than any other character. And there is an array of vivid characters, including that bitter but calculating ex-lover (Carey Mulligan); her clueless but commercially savvy husband and singing partner (a convincingly goofy Justin Timberlake); a caustic jazz musician (John Goodman) and his taciturn beat-poet manservant, with whom Davis travels to Chicago; and the kindly upper-West Side sociology professor and his wife who are always ready to offer Davis food and a place to crash.
The Coens' vision is typically termed cynical, even merciless – but I love their wry observations about humans and their many contradictions. And I can't think of when they have managed a tone of such wistfulness.
Best of all, there is the music. T-Bone Burnett has assembled a collection of songs that beautifully evoke the period, and most of the songs are performed whole by the actors. It's a kind of survey of the various spots folk musicians staked out in the late 1950s/early 1960s, mostly melancholy tunes emphasizing voice and guitar. Even the narrative structure of the film resembles these old songs -- the same episode, with slight variations in perspective, begins and ends the film, with a sweet and mournful journey in between. The songs carry the best of these humans, including what's inside Llewyn Davis.
Darleen Ortega is a judge on the Oregon Court of Appeals and the first woman of color to serve in that capacity. Her movie review column Opinionated Judge appears regularly in The Portland Observer. You can find her movie blog at opinionatedjudge.blogspot.com.