Bill O'Brien Hired As New Head Coach Of The Houston Texans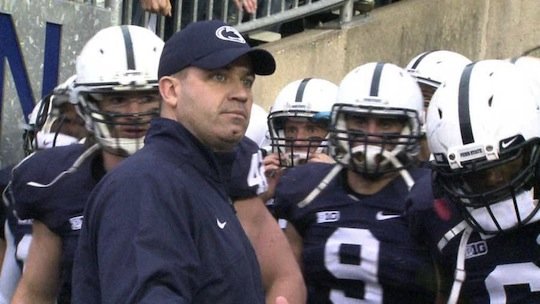 After a dismal 2-14 season, the Houston Texans have already gotten one New Years Resolution out of the way, hiring Penn State head coach Bill O'Brien to become the team's third head coach according to ESPN. O'Brien, who was 15-9 in his two seasons at Penn State replaces Gary Kubiak who was fired with three games left to go in the worst season in franchise history.
O'Brien, 44, has previous NFL experience as he an offensive assistant of the New England Patriots under Bill Belichick before assuming offensive coordinator duties in 2010, helping lead the Patriots to the Super Bowl in 2011.
He took over Penn State in the wake of the Jerry Sandusky scandal which decimated the program and left them under such strict NCAA sanctions that the school was limited in scholarships and couldn't play in a postseason bowl. The team finished 8-4 in his first season and he was named Big Ten Coach of the Year in 2012.