Mayor's Aide Suspended One Week
Disciplined for violating city's harrasment policy
7/2/2013, 4:54 p.m.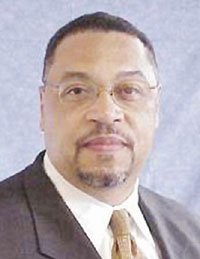 After some questionable moves by Baruti Artharee, a long-time Portland African-American executive, and one of Mayor Charlie Hales' top aides, the mayor has decided to suspend Artharee from his job for one week without pay and ordered him to complete diversity training.
The controversy was sparked on June 6 when Artharee made some suggestive comments towards Multnomah County Commissioner Loretta Smith, another African-American official, at an event for black community leaders.
Smith and a legion of witnesses confirmed Mr. Artharee as stating "Here is our beautiful Commissioner Loretta Smith- mmm, mmm, mmm, she looks good tonight," while introducing the public official at the event.
A letter signed by 23 women leaders and advocacy groups mailed to Hales and made public over the weekend condemned Artharee for "sexually suggestive and demeaning public comments towards Multnomah County Commissioner Loretta Smith" and urged the mayor to punish his aide soon. After the incident, both Hales and Artharee apologized to the Commissioner.
Artharee maintained his regular duties as Hale's public safety adviser as the city's Human Resource office investigated.
A report by the office issued Friday found that Artharee was in violation of a city code against harassment but also concluded he did not intend for his comments to be demeaning.
The investigation found that Artharee also had prior occurrences in which he commented on the commissioner's physical appearance, but could not verify an allegation that he made a suggestive motion with his hips.