Ruling Sparks a Conversation
Gay marriage goes to states in wake of court action
| 7/3/2013, 11:20 a.m.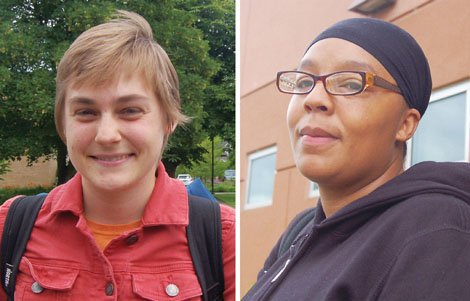 Many people are looking at two recent Supreme Court decisions as victories for gay rights, but last week's rulings to strike down a portion of the federal Defense of Marriage Act and pave the way for same-sex marriage in California, also leave many of the decisions on gay marriage up to states.
There are currently 12 states where same-sex couples can legally wed. Oregon is not one of those states. The Portland Observer took to the streets immediately after the court's decisions to get people's reactions.
"I think it's long overdue and I'm glad they made that ruling" said Kelly Kennedy
"You can't control the race, religion, or sex of the person you love. I think it's a good thing," said Greys Frankie.
Steven Moss says people have a right to be with whomever they choose, but on the issue of marriage he feels differently.
"Everybody has a right to be with who they want. If you want to be with the same-sex that's your right but to be married, no," Moss said.
Moss, however, draws a line on laws against same sex relationships, because of his belief in basic human rights.
"I just don't think you should be punished for your lifestyle, and that's what that law was doing," he said.
Lamilcia Colbert was happy about the Supreme Court's decision, but thinks there is more work to be done.
"I think it [referring to same-sex marriage] should be legal all over, you can't control who you love," she said.