Synthetic Turf for Delta Park
Timbers and Thorns support soccer upgrades
7/10/2013, 10:06 a.m.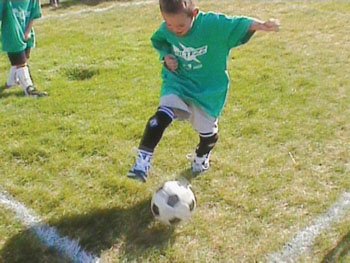 The Portland City Council has approved an exciting partnership to make upgrades to the soccer fields at Delta Park in north Portland.
The Portland Timbers and Thorns will be the lead funding partners in converting a grass soccer field into a synthetic turf field complete with lights. The pro soccer teams will use the new field and a new building space for practices, for Timbers Academy program development, and for coaches' training. When not reserved for these purposes, the field, locker rooms and restrooms will be available for the public by permit.
Construction is expected to start in August, with the field scheduled for completion by fall.
"The Portland Timbers and Portland Thorns FC have established a standard of excellence in community engagement both on and off the pitch," says Portland Parks Commissioner Amanda Fritz. "We are very happy that this significant project is moving forward to improve Delta Park for all users. Public-private partnerships like this help make our city and our award-winning park system continue to thrive."
An adjacent building at Delta Park will be updated with brand-new locker rooms and restroom facilities for field users as well.
Portland Parks and Recreation will provide $100,000 to the cost of the project via System Development Charges from development fees. The Portland Timbers and Portland Thorns will generously contribute the remaining funds, currently estimated at $1.1 million dollars.
More than a decade ago, the citizens of Portland committed to the Parks 2020 Vision for their park system. Part of that vision includes a commitment to improve sports fields, including converting existing grass sports fields to all-weather synthetic turf fields and adding field lights at Delta Park.