Win Sends Peninsula to State
7/10/2013, 9:58 a.m.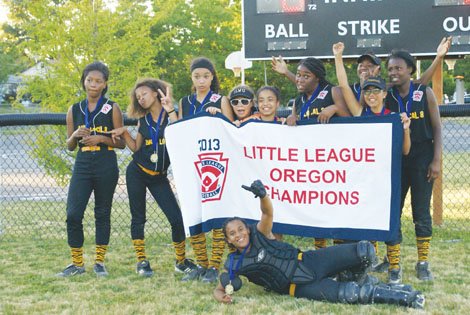 The Peninsula Little League "Hit Squad" stands victorious after scoring an 8-0 shutout against Scappoose Monday evening to claim the Oregon District 1 Championship in softball for girls ages 11 and 12. The all-stars start their quest for a state title on Friday in Scappoose which is hosting the tournament.