Rattled Drivers
TriMet operators shaken up after violent attacks
| 7/23/2013, 3:44 p.m.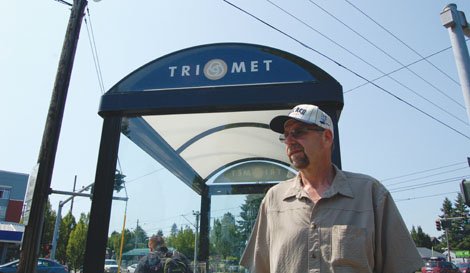 The worker was rushed to the hospital with non-life-threatening injuries and later identified as 40-year-old Fadi Hamad, a longtime Tri-Met employee.
Police continue to investigate the July 17 incident and have offered up to a $1,000 reward for information leading to the arrest of Hamad's attacker.
"Any sort of attack like this is disturbing to us," says TriMet public relations officer Roberta Altstadt. "We take the safety of our drivers and riders very seriously."
TriMet's director of safety and security Harry Saporta said, "Sometimes an operator will experience a rider who is upset, especially over paying a fare. The operators are trained how to assess the situation and avoid a confrontation. They're instructed to request the assistance of a supervisor rather than have a situation escalate."
Last week's stabbing, however, was a much different situation, Saporta said.
"The operator happened to be in the wrong place, at the wrong time. Anyone in that area that happened to come in contact with the suspect could have become a victim," he said.
In light of the recent attacks, TriMet has increased security in certain hotspots, and say they have plans on joining citizens at City Hall soon in an effort to do something about homeless camps in the Lents Neighborhood, which they feel are a major source of concern for not only operator safety, but that of the general public as well.
Dan Martin is still off work and continues to attend therapy. He remains fervent in his belief that the acts he experienced on June 20 deserve to be explored deeper. He continues to work with his union in an effort to get a second look.
"I'm hugely disappointed. I thought I was a valuable employee," he says."I've given them 110 percent every day that I work."