Provocation on Transit
Film strikes a chord in African-American experience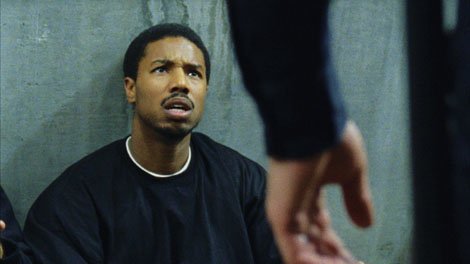 Watching Grant's last day is the more poignant because you know how it will end. It's a day filled with choices, most of them mundane -- he drops Sophina off at work, plays with his daughter, picks up items for his mother's birthday party, lets family members believe he is going to a job he has already lost, then comes clean with Sophina.
When we learn of a shooting like this -- as we do too often -- the person's life is already over; it feels fitting to accord this quality of attention to the life and possibilities that were lost.
The scene depicting events on the subway platform necessarily chooses a version of events that many dispute. But it is a story that will feel familiar to African-Americans and other minorities.
The police seem to stoke the conflict and the young men's resistance, though unwise, seems understandable, even inevitable. And because I had grown to care about Oscar long before he entered that train for the last time, I cried tears of fear and horror long before that final gunshot, as I watched officers order him from the train and as the situation with transit police quickly escalates.
The film convincingly demonstrates how quickly and horribly things can go wrong for a young black man in a confrontation with law enforcement.
Last Friday, President Obama made an attempt to describe to white Americans the experiences that shape black Americans' reading of the George Zimmerman verdict. His remarks are a fitting companion to Coogler's film, which invites us to sit for 85 minutes with a story that sinks deeper into everyday African-American experience than most of what the media gives us.
The film gently lures audiences into investing in the life of a young black man who they might well write off or shy away from if they met him on the street, and then to taste in some small way the little provocations that chip away at his dignity and demand of him more restraint and equanimity than his age and experience could possibly have taught him.
Though not a fun diversion, "Fruitvale Station" feels important; it rounds out the picture of American life. If this film leaves you devastated, as it did me, it is because that is an appropriate response.
Darleen Ortega is a judge on the Oregon Court of Appeals and the first woman of color to serve in that capacity. Her movie review column Opinionated Judge appears regularly in The Portland Observer. You can find her movie blog at opinionatedjudge.blogspot.com.