Forever Loved and Missed
Stevie 'Shogun' Hoggans
7/31/2013, 10:40 a.m.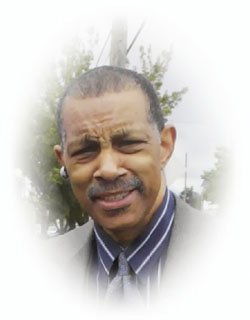 Memorial services for Stevie 'Shogun' Bradford Hoggans will be held Friday, Aug. 2 at 11 a.m. at Highland Christian Center. A repass will follow at the Miracles Club.
He was born Sept. 11, 1950 in Portland to Mary and Jodie Hoggans. He died July 22, 2013.
He lived his entire childhood and a portion of his adult life in the Albina community of north and northeast Portland. His nickname was "Shogun," and he was true to his warrior image even as he faced his toughest opponent; pancreatic cancer.
He was passionate about his family which includes his wife, Janice Hoggans; his sister Barbara Ducket; his children Jason Hoggans, Kevin Cottrell Blanchard, Brandi Hoggans, Bradford Hoggans, Brandon Hoggans, Sidney Hoggans, Michael Hoggans, and Blake and Brayden Hoggans. He had many grandchildren, nieces, nephews, and cousins, friends and associates by whom he will forever loved and missed.
After years in addiction and incarceration, he was determined to change his life and dedicate it to the healing of his African-American brothers and sisters who were still struggling with addiction.
He started Life Guide NW in 2010 where he was honored to serve his clients.