Diversity Champion Remembered
Jerry Walker's passion was working for a better world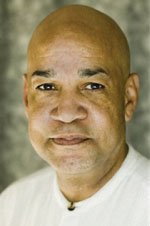 Jerry Walker, a longtime community champion for diversity, inclusion and equality is being remembered for his passion to make the world better, his big heart and his gentle spirit after his death at the age of 60.
Walker died May 26 in Austin, Texas where he had recently accepted a management position for the city of Austin. He retired last fall as assistant director of equity at Home Forward, formally Housing Authority of Portland. During his career in Portland, he also held positions at Multnomah County, the Port of Portland, and Oregon Health and Sciences University.
Walker worked tirelessly in the business community to ensure fair and equitable treatment for minority and women owned businesses. He was a volunteer in the fight against HIV/AIDS, serving on the Ryan White Planning Council of Oregon, where he helped reduce the stigma from the disease, even appearing on billboards to raise awareness and to encourage testing and safe sex practices.
He held executive board positions with the Micro Enterprise Services of Oregon, Business Diversity Institute, American Contract Compliance Association, and National Forum for Black Public Administrators – Oregon Chapter. In total, he participated with or held positions in excess of 50 local and national boards and committees. He spoke at high schools, local and national conferences, and was always available to assist with local and national projects in hopes of creating equality and opportunities for others.
He was the first person to receive a Lifetime Achievement Award from Portland's Business Diversity Institute. The Skanner newspaper honored him as a Drum Major for Justice. His procurement and equity efforts were also recognized by the American Contract Compliance Association as well as a number of other national and local organizations.
He also volunteered with Brother to Brother, Cascade Aids Project and PFLAG Portland Black Chapter.
Jerry Walker was born on July 8, 1952 to Sallie and Jessie Walker, Jr. in Galveston, Texas. He graduated from LaMarque ISD High School and joined and toured the U.S. and Europe with Up With People. He later enlisted in the U.S. Air Force and served as a Korean Linguist for some time. He received a Bachelor's of Arts from St. Mary's of California prior to beginning his lifelong career of public service.
He was preceded in death by his loving mother, Sallie Walker; brother, Robert Walker, and partners Michael and Phillip. He leaves to cherish his memory his father, Jesse Walker Jr; sister, Kathryn Robinson; brother, Jesse III and host of nieces, nephews, friends and colleagues.
Memorial contributions may be made to the PFLAG Portland Black Chapter, PO Box 6743, Portland, OR 97228; the Cascade Aids Project, 208 S.W. Fifth Ave., Suite 800, Portland, OR 97204; and Our House of Portland, 2727 S.E. Alder, Portland, OR 97214.