Community Support to End Lupus
6/5/2013, 11:39 a.m.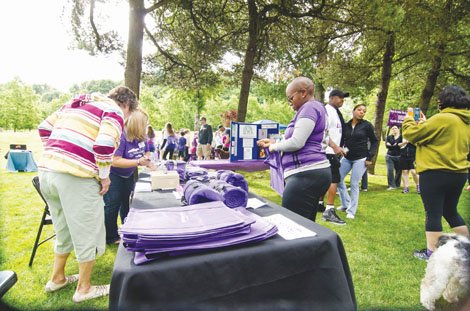 Supporters came out in full force Saturday for Portland's third annual "Walk to End Lupus Now." The fundraiser for the 36-year-old Lupus Foundation is aimed at increased education, research, and advocacy to combat the devastating disease.
The ailment which attacks the immune system can often leave people, mostly women susceptible to a host of other diseases which too often lead to death. There is currently no known cure for lupus.
Meies Matz a longtime-advocate for the foundation showed up with a 45-person team under the banner "The Strength of Us" in honor of Alexandria Martin, a 21-year-old Portland woman who succumbed to lupus a couple of weeks back.

Matz says African-American women are three to four percent more likely to develop the mysterious disease than their Caucasian counterparts.
"For some reason African-American women are more likely to die from this and we don't know why, that is why this is important."
Additional information about The Lupus Foundation and ways donate can be found on their website lupus.org.