Postal Workers Battle Privatization
6/19/2013, 10:42 a.m.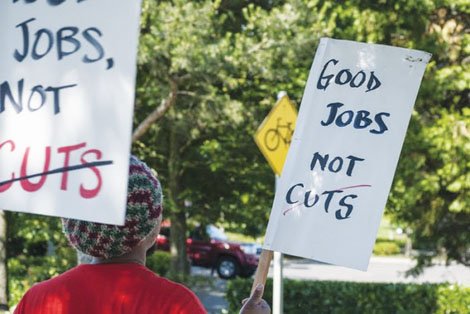 Demonstrators took to the front of a US Postal Service location near the airport on Saturday to bring attention to the ever-increasing privatization of postal work.
The protesters called attention to the many mail handlers and processing clerks losing their jobs as the work gets contracted out to non-union and non-postal companies.
There were over 40 people participating in the demonstration with banners and signs, some of whom blocked the entrance to the Portland Air Cargo Center.
The rally went without incident or arrest.