Peninsula 'Hit Squad' Victorious
5/16/2013, 9:04 a.m.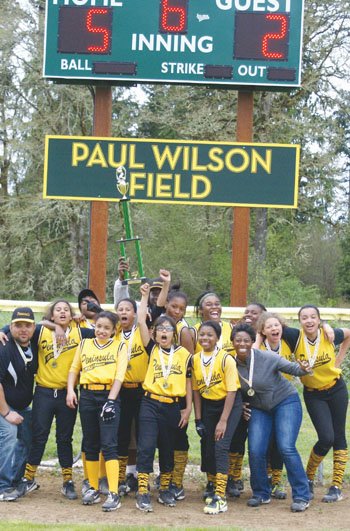 The undefeated Peninsula "Hit Squad" Little League softball all-star team proved victorious against their foes, the Evergreen Fireballs in a recent 5-2 triumph.
The win saw the girls become champions of the Paul Wilson Memorial Spring Swing Tournament held last month in Vancouver.