Downtown Vancouver Tours Begin
5/29/2013, 2:48 p.m.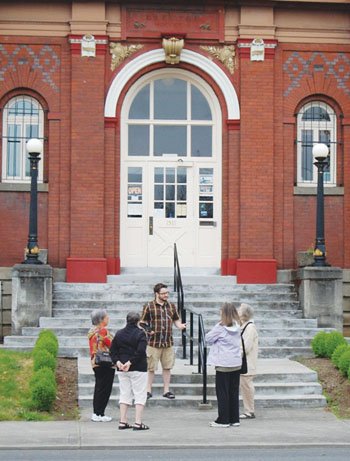 The summer season opens a series of downtown Vancouver walking tours by the Clark County Historical Museum.
Beginning Friday, May 31, promptly at noon, the first tour will start at Esther Short Park with a one-hour walk with a museum tour guide. Bring your rain hat and walking shoes for a look at some of Vancouver's earliest neighborhoods while you get a bit of fresh air. Bring your camera, too, if you'd like to capture some of the detail.

The hour walks will take place every Friday through Aug. 30. Each week, one of seven distinct tours will be held as we progress geographically and chronologically up through the downtown Vancouver area; tours will begin a second run July 19.
Tour tickets are $5 for members and $7 for non-members. Visit cchmuseum.org or call 360-993-5679 for more information and to see where each tour begins.