Summer Play Saved
Community steps up to keep park program
5/29/2013, 12:33 p.m.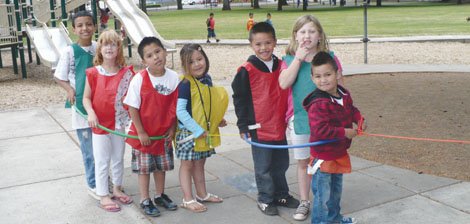 The Evergreen Park Summer Playground program that helps Vancouver's Fourth Plain area residents take back their park is now fully funded for summer thanks to tremendous community support.
The Vancouver-Clark Parks and Recreation program, which receives no city funding, helps local families through healthy, safe, hands-on activities that create a positive presence at an inner city park where the alternative might be more crime or gang activity.
"The generosity of our local businesses and donors is remarkable," Cheri Martin, executive director of the Parks Foundation. "This park program in particular makes such a difference in the lives of kids and families living in Vancouver's inner city," she said.
Corporate donations from the United Way, Comcast, Beaches Restaurant, WalMart and the Audigy Group provided $13,000 in support for the program. A plea from Mayor Leavitt at the March 20 State of the City Address followed by a feature story in the Columbian, prompted several generous additional individual donations.