Portland Activist Dead at 53
Fred Bryant Jr.
11/6/2013, 12:29 p.m.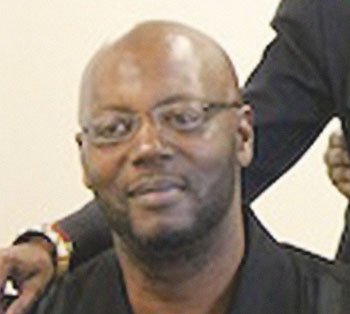 Frederick "Fred" Nelson Bryant Jr., a police accountability activist and beloved member of the Portland community, passed away on Oct. 29, 2013 at the age of 53, after suffering a stroke.
He was born in Portland on Jan. 10, 1960 and graduated from Marshall High School. As an adult, he lived all around the United States, but always came back home to Portland.
The last years of his life, he tirelessly worked to achieve justice for his son, Keaton Otis, who was killed by the Portland police on May 12, 2010. He held monthly vigils for Keaton, testified at City Council meetings and Department of Justice Hearings, and talked to anyone willing to listen about his son's death.
He was a big part of the Miracles Club, a northeast Portland community center for people in recovery, where he was sergeant-in-arms.
"Fred Bryant was a friend and a partner in seeking an accountable police force after the tragic death of his son," said Jo Ann Hardesty, a Portland activist and former state representative. "I hope he will be remembered as a loving father, an advocate for redemption through his fellowship and support of Miracles Club, and as a good man who gave much more than he took."
He was loved by many people. Professor Walidah Imarisha wrote on Bryant's Facebook page about his "strength, love, determination and sweet spirit."
He had five children, including Keaton. Survivors include his sons George Andrews and Nelson Bryant and daughters Alyssa Bryant and Nakia Andrews; his mother Carole Foster and father Martin Moore.
A memorial service will be held on Saturday, Nov. 9 at 11 a.m. at Highland Christian Center, 7600 N.E. Glisan St. Donations can be made to the "Fred Bryant Memorial Account" c/o Alyssa Bryant" at any Bank of America.