Basketball Standouts Pick Schools
11/20/2013, 11:26 a.m.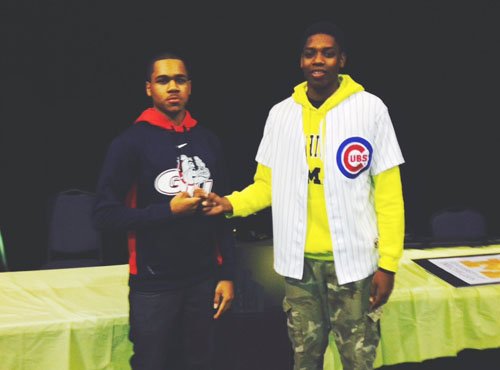 Two local student athletes who have played together since the second grade decided to sign their "National Letter of Intent" together in a special ceremony dedicated to their accomplishments.
Kameron Chatman of Columbia Christian High School and best friend Silas Melson are the top two basketball prospects in the state of Oregon and currently ranked among the Top 100 high school basketball players in the nation.
At the ceremony last Wednesday, hosted by Self Enhancement Inc. , where both received mentorship as adolescents, it was confirmed that Chatman will attend the University of Michigan, and Melson will be attending Gonzaga University.