In Loving Memory
Carla Moore-Wade
11/20/2013, 11:24 a.m.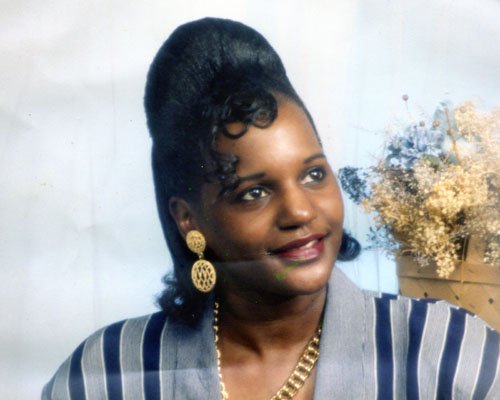 Carla Moore-Wade was born Feb. 20, 1962 to Ivan "Tex" and Arilena Scott Moore. She died Nov. 14, 2013 at the age of 51.
She graduated from Jackson High School in 1980 where she was an accomplished athlete and where she was taken to her senior prom by the love of her life, and eventually her husband, Gus Andre Wade. Together they brought three beautiful children into this world, Aundrea Rochell Wade, G Andre Wade II, and Barbra Jean Wade.
Carla was a long time employee of Safeway, where she moved from work as a cashier to become one of the company's most valued bookkeepers and community ambassadors.
In 2009, she dedicated her life to Christ and became a member of the Maranatha Church of God, faithfully attending services with her mother every Sunday. She shared her love for Christ with family and friends, a faith that gave her the strength to fight and overcome the challenges and obstacles of life.
She enjoyed reading her Bible and spending time with each and every one of her grandchildren, Auriana Monae Carpenter, Navaiah Latrice Wade, Mariah Michelle Wade, G Andre Wade III, and Xylah Rochell Daniels.
There was lots of laughter, love and memories to cherish with all of her family members. She was also known for keeping up on the latest fashions, dances, and phrases of the times. Some of her favorites, "Hey Boo", "Ain't you trippin' " and "Hey Now" are phrases that will live on forever.
She was preceded in death by her husband and parents. She is survived by her three children; five grandchildren with one on the way; eight siblings Anthony Moore, Linda Moore, Ivan "Freddie" Moore, Carmen Moore, Don Moore, Arlene Moore, Velma Moore Massey and Eli Moore; brother in law Joseph Lee Massey III, sister in law Dee-Dee Moore, and a host of nieces, nephews, family and friends.