Making a Difference
Smith honored for job training leadership
10/2/2013, 11 a.m.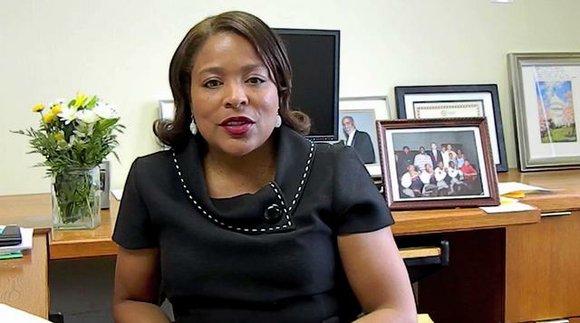 Multnomah County Commissioner Loretta Smith was honored at the White House last Thursday for her role in making a positive difference in our communities.
Smith was praised for her leadership in SummerWorks, a program that provides local young men and women an opportunity to get their first work experience through a paid, 180-hour summer internship.
SummerWorks focuses on young people from low-income and under-represented communities. This year, more than 1,200 students countywide applied for 520 total SummerWorks placements. Since 2011, Multnomah County has quadrupled its number of placements to provide 100 of those placements.
"Here at Multnomah County, we're especially proud that young men and women from low-income communities spent their summer with us gaining their first meaningful work experiences in jobs that ranged from animal services to medical clinics; from libraries to road crews," Smith said.
Smith partnered with Worksystems, Inc., the federal Workforce Investment Act job training program for Oregon. SummerWorks at Multnomah County is part of a regional workforce development plan that creates partnerships between public and private entities that include the City of Portland, Washington County, TriMet, community non-profits, and local businesses.
"This has been a top priority for me," Smith said. "More than half of the county's employees identify as baby boomers, poised to retire in the next 10 years. SummerWorks opened the door for us to develop young people who we can recruit and hire in the future. Training them to be a part of the workforce is smart planning."
Youth Jobs+ is President Obama's challenge to businesses, non-profits, and government to "work together to provide pathways to employment for low-income and disconnected young people."
Smith plans to grow the program to include low-income young people in rural areas of Multnomah County and to become partners with businesses to expand the private sector investment in youth jobs.