'Hero of the Heart'
College President Committed to Equity
10/9/2013, 12:16 p.m.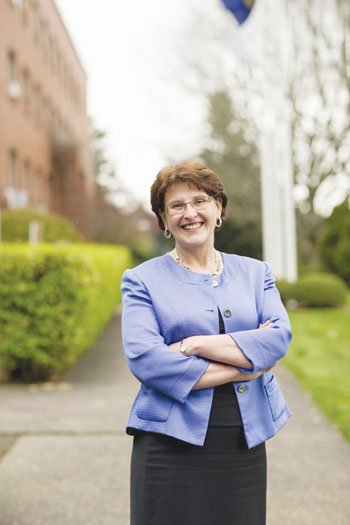 Dr. Andrea P. Cook, president of Warner Pacific College in southeast Portland, has been recognized as one of Adventist Health Foundation's "Heroes of the Heart," a distinction awarded to local community members who are making a difference in Portland through their service to others.
Citing her commitment to providing equitable access to higher education within our community, Cook was selected from an array of volunteers, youth, public servants, business leaders, and foundation and corporation leaders each of whom were nominated by members of the community and chosen by a committee chaired by Adventist Health Foundation board member Lynn Snodgrass.
Bess Wills, general manager of Gresham Ford, and previous recipient of the award, said, "Dr. Andrea Cook set out to change the community within a mile radius of Warner Pacific but she has done so much more. The ripple effects of her commitment to community service has benefited the entire region and made a positive impact on countless lives."
Cook will receive her award, along with fellow honorees, Barry and Suzanne Birch and Ardina Wang, at the 2013 Heroes of the Heart Gala and dinner, held Tuesday, Oct. 29 at The Nines Hotel in downtown Portland.
Founded in 1937 in Spokane as Pacific Bible College, Warner Pacific is a Christ-centered, urban, liberal arts college dedicated to providing students from diverse backgrounds an education that prepares them to engage actively in a constantly changing world.