Inspired by Dance
North Portland dance center reaches out
| 10/16/2013, 10:32 a.m.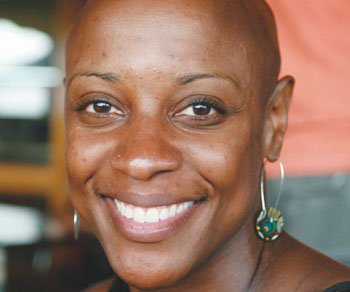 Performing alongside the likes of Madonna, Celine Dion, and Pink, and in top productions like Color Purple and Cirque du Soleil, Portland dancer Kemba Shannon has certainly racked up her accolades in the dance world. And she says it all stemmed from a world-renowned pop star and his counterparts.
"As a little girl I was captivated by watching Michael Jackson and all the Motown artists, and I always felt for some reason I had some passion for it," Shannon says about her early entry into what would become a professional career.
Her first dance steps came when she joined a group that was headed by an older teacher that she still remembers even to this day. Shannon says Ms. Osmand's ability to choreograph every step to the rhythm of the music was awe inspiring and instilled that passion she experienced when she watched 'The King of Pop.'
Now a dance teacher herself out of a small studio in north Portland, Shannon reflects on those early years as what got her comfortable with dance, "I guess it was really for me, watching my teachers and learning from them."
Shannon says she advanced her skills by taking instructional materials home and practicing dance moves in her room, training away bad habits and perfecting her craft. From there, she found herself creating her own choreography and curriculum in toe with a syllabus to go with it at a very young age.
A Baltimore native, Shannon says she set up her Kenton neighborhood dance center as a "fluke." Her husband, who was raised in Portland, hipped her to the availability of the space at 2017 N. Kilpatrick, a location she has grown to love along with the local residents.
"I coulda put it anywhere, but for some reason this place kept haunting me," she says.
Shannon says the joy that she gets from her kids is much the same as the students she's encountered across the globe. See loves seeing her pupils improve.
"If it's a troubled child, hopefully I'm using the dance element to get through to them, but I'm also working on improving their personalities, improving their character. That's what the art is, it develops your personality, it develops the human being," she says.
Shannon admits she does struggle to get enough students to make her dance studio a successful venture.
"People say that they are gonna come, and we've given out flyers," she laments.
When Shannon first opened her doors, she had 15 teachers versed in nearly every genre of dance offering two free days of dance to the public. Nearly 100 people took advantage. But when it came time for the people to start paying, the numbers fell dramatically.
With jazz, ballet, tap, and hip-hop classes in her arsenal she knows her studio provides an affordable service at an accessible location.
"I opened up so that we can get the African-American kids, and not only them, but kids who can't afford the arts and aren't getting it in school," say says. "I'm also trying to bring fitness back to the community."
To contact the Kemba Shannon Dance Center, call 323-691-6409 or email kembashannondancecenter@gmail.com.
--Donovan M. Smith