Incense Blamed
Fire damages Muslim Community Center
| 10/23/2013, 12:18 p.m.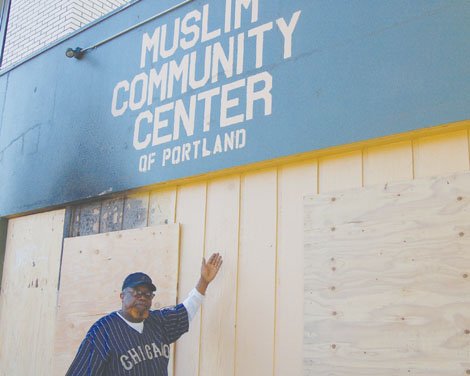 A fire broke out at the Muslim Community Center on Martin Luther King Boulevard Friday and now leaders of the center are looking to get re-settled.
The fire, which broke out during the center's youth teaching hours around 4:45 p.m. likely stemmed from burning incense unattended. No injuries were reported.
The damage was primarily contained to one windowless room near the back of the building before being extinguished by firefighters.
The center's members and building's owner are separately insured and are currently working to establish whose insurance they will use to cover the undetermined costs of damage, officials said.
As for the various classes, meetings, events, and times of worship that were held at the center's mosque, leader Omar Shabazz says they are currently considering several re-location options to tide them over until everything is resolved.
"We'll just have to see," Shabazz says, "This is going to take 6 to 8 weeks. We want to galvanize our community, because everybody is wondering what are we're gonna do."
He said the center may have to suspend its afterschool program and temporarily find a new place to meet.
Contributions to help the center can be mailed to the Muslim Community Center, P.O. Box 12214,
Portland, OR 97212
--Donovan M. Smith