Wells Fargo Manager Retires
Laverne Hampton served customers for 49 years
10/23/2013, 12:13 p.m.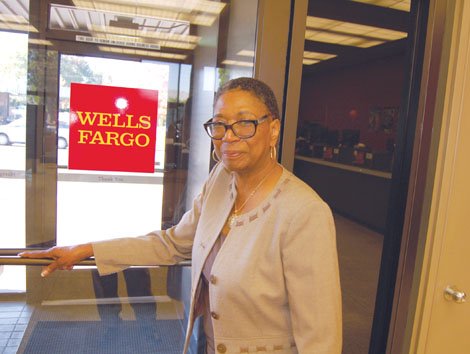 The community said goodbye to Laverne Hampton last week, who retired after a 49-year career at Wells Fargo bank in northeast Portland.
Hampton was a service manager at the Wells Fargo branch at 5730 N.E. Martin Luther King Jr. Blvd. She first went to work as bank teller in 1964 at the urging of her husband, Adron.
"It was in the neighborhood and I knew the area," she said.
Hampton also worked as an assistant service manager and as a branch manager for Wells Fargo at various times and at other Portland locations during her career.
Hampton transferred to the MLK branch in the 1970s, where she became well known in the community. She knew some of her adult customers since they were children.
"I liked dealing what people and solving problems and the interaction. It kept me going," Hampton said.
Her former manager, Nick Davis, worked with Hampton for the last year she was at Wells Fargo.
"She knows everyone in this neighborhood by name and their families," Davis said. "She truly cared about her customers. She got to know them on a personal level."
One such person was Teletha Benjamin of Portland, who was a customer of Hampton's for all 49 years.
"She was there for a long time, which gives me confidence. I don't think anyone would stay long at an organization as an employee if they weren't satisfied with it," said Benjamin. "It indicates to me that she believed in what she does, that she wanted to be there and assist other people."
Hampton plans to remain in the Portland area. Her husband is already retired.