Sickle Cell Fight Draws Support
10/30/2013, 11:20 a.m.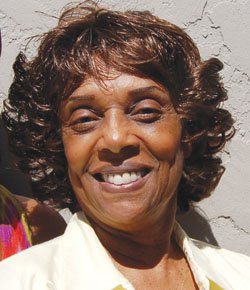 After a successful "Sickle Cell Buddy Walk" last month, members of the Sickle Cell Anemia Foundation of Oregon are reflecting on their successes while looking to raise community awareness of the dangerous blood ailment.
Georganne Pierce was the captain of the "Soulful Strutters" relay team at the walk. She said her involvement was personal because the loss of a friend and multiple family members who had succumb to sickle cell.
Another participant named Margaret, lost her husband to the disease.
Pastor Marcia Taylor, executive director and founder of the Sickle Cell Anemia Foundation of Oregon, says she is very grateful for the community support at events such as the Sickle Cell Buddy Walk to inform and educate the community and to spread the word of her foundation to parents, to be supportive of sickle cell patients and to help financially when funds afford.

Afflicted with the disease herself, Taylor said working with a primary care physician or hematologist is the key to handling the disease which affects around 90,000 Americans today.
"This disease is not going away and we really need the support of the community to make our voice heard so that a cure will be found! Treatment helps, such as blood transfusions, which presents its own set of problems, hydration, antibiotics and pain medication, but it is only a band aid," she said.
Pastor Taylor lost her youngest daughter to sickle cell and said, "In honor of my daughter, Ramona, Linda and Terry Mitchell and others, this is my legacy to the community."
Have you been tested for sickle cell? For more information, or to get involved, call Pastor Marcia Taylor at 503-249-1366.