Tragedy to Awareness
Family's grief raises profile of sickle cell anemia
| 9/11/2013, 2:57 p.m.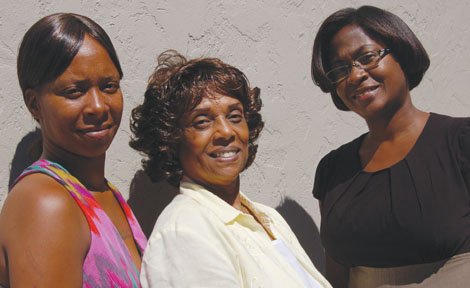 The significance of knowing you have sickle cell goes beyond just personal health. Moss too is a mother. When she and her husband brought their child into the world recently, she made sure to have her tested immediately. The results were positive.
Knowing some of the statistics on passing on the sickle cell traits to an heir, she urged her husband to get tested. The Center for Disease Control reports that if both parents are carriers of the sickle cell trait, their children are 50 percent more likely to inherit the genes. He reluctantly got the test only to find out that he indeed possessed the sickle cell trait.
"If it weren't for our child, he could have gone on for years not knowing that he had the disease," Moss says.
September marks Sickle Cell Awareness Month. In honor of the annual observance, the Sickle Cell Anemia Foundation of Oregon is planning a 5K 'Buddy Walk-a-Thon' for Saturday, Sept. 28. The Portland walk comes as an effort to increase funding for the various resources the organization provides to local sickle cell patients and to raise the awareness level. The Foundation also hopes to increase the amount of members on its board of directors.
Taylor says with 1 in 12 African-American carrying the gene for this disease, she hopes churches and various organizations will help fund not only the walk-a-thon but the Foundation's long term programs as it continues to fight the cycle of sickle cell.
For more information about sickle cell and the walk, visit sicklecellanemiaportland.com.