Historic Home Saved from Demolition
9/24/2013, 4:21 p.m.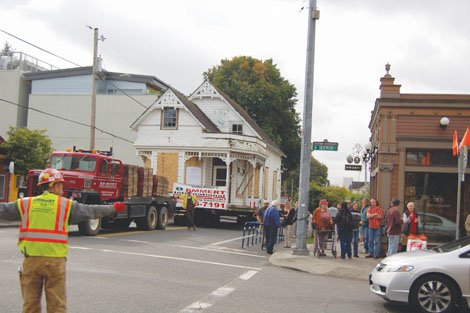 A turn-of-the-century Victorian bungalow is saved from demolition as it makes its way Tuesday through the streets of north Portland. The house was scheduled to be torn down from a site on North Albina Avenue in the historic Mississippi District to make room for two new houses. Neighborhood activists worked with the city to get permits to move the structure to a new site 2 miles north at North Bryant and Michigan.