Marine Charged with Murder
Victim's family looks for justice in Hawaii
Associated Press | 9/24/2013, 4:24 p.m.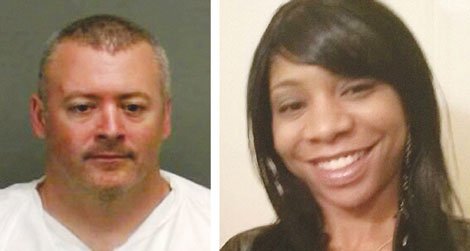 A Marine has been charged with murder and other charges, including patronizing a prostitute, in the death of a Portland woman who was on vacation in Hawaii, the Marine Corps said Monday.
An Article 32 hearing, the military's equivalent of a preliminary hearing in civilian court, will be held at Marines Corps Base Hawaii on Wednesday to determine whether Master Sgt. Nathaniel Cosby should face a court-martial.
The Naval Criminal Investigative Service took over from Honolulu police the investigation into the death of Ivanice "Ivy" Harris, who was vacationing with her boyfriend and friend to celebrate her 29th birthday. She was last seen outside a Waikiki bar on May 16 and her body was later found in an isolated area of Oahu's Leeward Coast.
Andre Miller, a childhood friend serving as the family's spokesman, said Monday that Harris made a living as a prostitute.
"She was definitely there for her birthday," he said. "I wouldn't doubt she set up a couple of customers when she was there. That's what she did as a lifestyle."
It was a lifestyle she was planning to leave, Miller said, describing how she enrolled in community college and was planning to move from Las Vegas back to her native Portland.
Harris' parents plan to be in Hawaii for the hearing, which they expect to be quite graphic, Miller said.
"The family is real conscious and confident things will work out in their favor," he said. "They'll get justice for their daughter being killed."
The Honolulu medical examiner's office said the cause of Harris' death was injury to the neck, and the manner of death is ruled a homicide.
Cosby, 39, was being held at a military detention facility in Pearl Harbor. Marine Corps defense attorney Lt. Col. C.A. Plummer has been appointed to represent Cosby, said Marine Corps Forces Pacific spokesman Chuck Little.
Plummer, who is Marine Corps western region defense counsel based in Camp Pendleton, Calif., did not immediately return a phone message seeking comment that was left for him at his office Monday night.
The Marine Corps said Cosby is an explosive ordnance disposal technician, assigned to Marine Wing Support Squadron-171 in the 1st Marine Aircraft Wing based in Iwakuni, Japan. He was on temporary duty assignment in Hawaii.
--Associated Press