Miss You Dearly
Larry Walker Allen Jr.
9/25/2013, 12:30 p.m.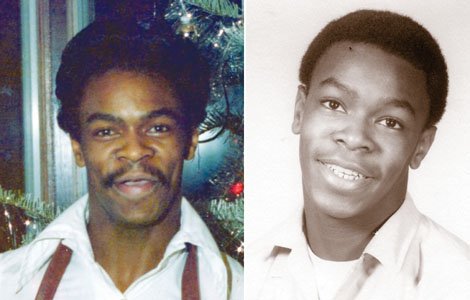 Services were held Saturday for Larry Walker Allen Jr. who died Aug. 31, 2013.
He was born in Portland on June 8, 1951 to Luvenia Walker and Lavon Allen.
He attended Eliot Elementary School and graduated from Washington High School. He served in the Army National Guard for three years where he took pride in serving for his country. He also was in Job Corps.
He enjoyed spending time at the Knott Street Community Center where he obtained a professional boxing career and competed in weight lifting. He was always happy and never mad at anyone, a man you could find side by side with his bicycle in which he enjoyed riding.
Larry was a proud father to Demarcus Walker and Rettas Walker, and his newborn grandaughter Markiesa Jefferson.
He was preceded in death by his father Lavon; aunt Mildred; brother Michael and sisters Charlotte and Norma Jean.
He leaves to cherish his precious memories, his mother Luvenia; sisters Yvonne, Deborah, Rosella, Debra (William), Arneda, Rikita and Claudia; brothers Jeffery Walker (Debra), Lamont, Norbert (Delbra), Romel (Vanessa) and Reggie; and a host of nieces, nephews, cousins and friends.

We love you Larry and will miss you dearly! Arrangements by Terry Family Funeral Home.