Keeping Your Dreams Alive
Local grad excels in college and gives back
4/3/2014, 3:16 p.m.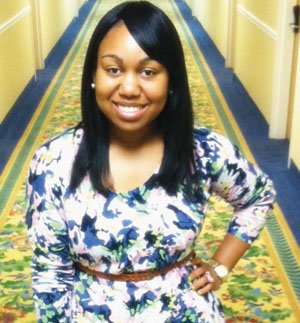 Kalauna Carter has a go-getter mentality in the world of academics that has helped her achieve.
A Portland native and De La Salle graduate, Carter is attending Tuskegee University on an academic scholarship where she is majoring in Environmental Science and serving as an official community ambassador.
The 21-year-old is a mentor and tutor to elementary and middle school children. She is the president of a mentoring program titled Generation Connect and is a leader for a community service group at Tuskegee.
Along with her extracurricular commitments, Carter maintains an impressive 3.4 cumulative grade point average. She will proudly represent her class as senior class president in the fall.
Carter is also a U.S. Department of Agriculture Academic Soil Scholar and Pathways Student. She was recently selected as a White House academic all star among students at the nation's historically black colleges and universities.
As an ambassador of the program, she works to leverage her social media and community-based relationships to promote the value of education to others.
Carter gives all thanks to God for the opportunities that have come her way. She especially thanks her parents for all they have done and the foundation they built for her. She also is grateful for her older siblings who have served as role models.
Her advice for other students would be "to keep God first, stay focused on your studies and keep your dreams alive. All things are possible and your dreams are only as big as you allow them to be!"