Allow a Vote on Unemployment Benefits
Crucial support for people fallen on hard times
Judge Greg Mathis | 4/16/2014, 11:45 a.m.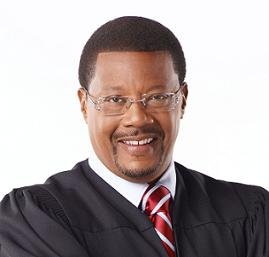 On Dec. 28, 2013, more than 1.3 million Americans lost their Emergency Unemployment Insurance benefits. The program allowed individuals who have lost their jobs to receive additional unemployment benefits for up to 47 weeks.
The critical question on this issue is whether or not America should maintain its commitment to a robust social safety net for our nation's working class families and other Americans that have fallen on hard times. It is the same ongoing debate between Republicans and Democrats in Congress over programs such as Social Security, the Supplemental Nutrition and Assistance program (food stamps), and other forms of social assistance.
Republican leaders regularly criticize government support to working class families, but defend tax credits and government sponsored programs to benefit the wealthy.
Billionaire Warren Buffett once stated that due to tax policies that favor the rich, his effective tax-rate of 17.4 percent was lower than his secretary's 35.8 percent rate.
A recent study by the National Priorities Project found that America's top earners will receive an average tax cut of over $66,000 dollars while the bottom 20 percent receives an average of $107 dollars. The wealthy can write off loan interest payment for vacation homes, get special tax treatment on capital gains and certain inheritance assets, and large corporations use tax shelters to hide trillions in earnings.
At a time when the average CEO makes almost 300 times more than his or her employees, I think it would be an unconscionable and callous decision for politicians in Washington to keep chipping away at America's social safety net.
If Republican's are serious about reducing America's deficit they should focus on restructuring our nation's tax system, which strongly favors rich individuals and large corporations - we should not downsize America's social safety net.
Conservatives often demonize our nation's social programs by arguing they make people lazy and discourage them from working, but the facts do not support this. Opponents of social programs have used limited cases of illegal fraud and abuse to misguide some American's into believing most people receiving social assistance are cheating the system.
The truth is that unemployment support is temporary and only available to individuals who are actively looking for work. In addition, individuals who receive emergency unemployment assistance are only eligible to receive up to one half of their previous income and this amount is often less due to state caps on overall support. These payments only account for a fraction of what individuals would typically earn.
Unemployment insurance benefits provide crucial support to hard working people who have temporarily fallen on hard times, allowing them to feed their families and keep their homes as they search for work.
Families across our country have been waiting since January for politicians in Washington to pass an extension of unemployment benefits and last week the Senate passed legislation to extend the program. The bipartisan bill will extend unemployment benefits for almost three million Americans.
Unfortunately, House Speaker John Boehner has indicated he will not allow members in the House of Representatives to vote on the bill, which would certainly pass. At the same time, Congress is set to approve several extensions on corporate tax breaks. This is wrong and we must stand up to members of Congress that are obstructing an unemployment insurance extension. Call Speaker John Boehner's office and tell him to do the right thing.
Judge Greg Mathis is known for his advocacy for equal justice. His inspirational life story of a street youth who rose from jail to Judge has provided hope to millions who watch him on the award-winning TV court show Judge Mathis.