In Loving Memory
Janet Brown
4/16/2014, 11:59 a.m.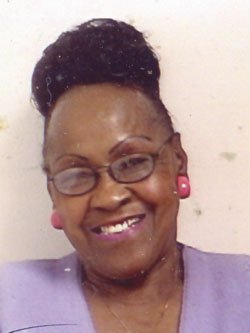 Janet Ruth Brown was born Jan. 31, 1924 to Arthur and Jennie Brown of Buffalo, N.Y. She peacefully departed this life on March 19, 2014 in Portland.

She received her education in Buffalo public schools, and Buffalo is where she committed her life to Jesus Christ at an early age. Her favorite Bible passage was the 23rd Psalm.
In her early 20s, she moved to Portland. She joined New Hope Missionary Baptist Church and served faithfully on the usher board. She moved to Maranatha Church in the 1970s serving on the usher board for over 30 years. Janet took her post as a doorkeeper in God's house seriously. Known as "Sister Janet" and "Auntie Janet," she helped to ensure that all attendees and guests felt welcomed and comfortable.

Her career got focused during her enrollment in a Portland Community College business education course which led to a position in the Multnomah County Courthouse for the Oregon Judicial Department in 1974. Her duties consisted of several positions during her 30 years of employment and she earned several awards. In 2003, she retired from the position of Court Operations Specialist.
Though she had no children of her own, she was an encourager to single mothers in the church, an advocate of children's education, and a provider of educational funds for children in her family.

Sister Janet enjoyed finding and collecting bargains. One of her favorite pastimes was watching movies, especially shows about courthouse drama.
Her parents and her beloved sisters, Betty E. Robinson and Mary Kinkle preceded her in death and welcomed her into her eternal rest. She is survived by a caring and loving family; nieces Diane Kinkle and Candace Skinner; nephews Robert Kinkle, Trevor Kinkle, Jeffery Brown, Maurice Brown and Robert (Novelette) Brown.
Services will be held on Saturday, April 19 at Maranatha Church, 4222 N.E. 12th Ave. Arrangements are under the direction of Caldwell's, Hennessey, Goetsch & McGee Funeral Home.