In Loving Memory
Christine Poole-Jones
4/23/2014, 11:44 a.m.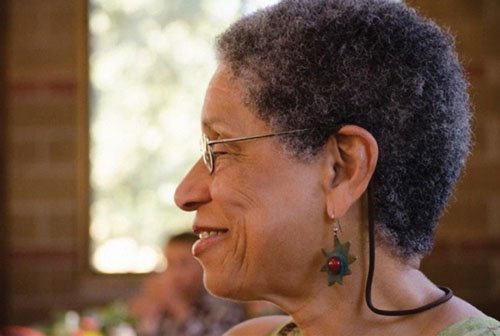 Christine Poole-Jones, beloved wife of Samuel Jones, passed away April 10, 2014. A celebration of her life will be held at 11 a.m. on May 17 at the Augustana Lutheran Church, 2710 N.E. 14th St.
She was born in Stockton, Calif. to Jacie and Clarence Washington. She graduated from Edison High School, received her bachelor's degree from Sacramento State College and her masters in library science at the University of Oregon.
She worked as a school librarian from 1975 to 1981 and then was employed in a series of district administration positions until her retirement in 2001.
Christine was passionate about making a difference in her community. She worked on many boards and committees dedicated to art, culture, and city pride. She served the Irvington Neighborhood Association, African American Health Coalition, and was a dedicated member of the Delta Sigma Theta Sorority, an organization that promotes academic excellence and provides help to those of need.
She will be most remembered for her intense dedication to the June Key Community Center, a building project based on principles of sustainability, which received local and national awards.
She is survived by her husband; her twin sister Kathleen Cotton of Fremont, Calif., Stephen Washington of Sacramento, Calif., Douglas Washington of Stockton, Janet Hutchinson of Sacramento, Gloria Washington of Stockton, and Marsha Edmonds of Stockton. She was preceded in death by her mother and father, and two brothers, Gerald and Bruce Washington.
The Oregon Alliance of Black School Educators and the Portland Alumnae Chapter of Delta Sigma Theta established the Chris W. Poole-Jones Scholarship Fund. Those wishing to contribute may mail their checks to OABSE in care of Rene Anderson, PO Box 3109, Portland, OR 97203. Other donations may be made toward the mortgage on the June Key Community Center. Donations in care of the Portland Development Commission, 222 N.W. Fifth Ave., Portland OR 97209. Checks payable to the Portland Development Commission should include a notation for Loan #1518-03-01 in memory of Christine Poole-Jones" in the memo section.
.