Health Care Reform was the Right Direction
Stop the political attacks
Judge Greg Mathis | 4/30/2014, 11:24 a.m.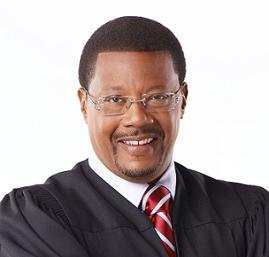 The Patient Protection and Affordable Care Act, also known as Obama Care, was passed in 2010 and since then there has been a non-stop battle to destroy and discredit the legislation.
Republicans have waged ongoing campaigns to repeal it, defund it, or to have it ruled unconstitutional. All of them have been unsuccessful. During the health care rollout Republicans predicted the law would fail due to the website glitches, but the White House has announced more than 8 million Americans have signed up for coverage.
The fact is that the Affordable Care Act may not be perfect, but it has brought long overdue reforms to health care in America. Republicans have invested a considerable amount of their resources in destroying health care reform, but they have not offered one real solution on how they would fix our nation's health care system.
Flaws in the American health care system are not a new phenomenon and many of the issues some Americans have with their health care coverage are not related to the Affordable Care Act.
A 2010 study of health care costs by the Kaiser Family Foundation shows that from 2000 to 2010 average premiums for family coverage increased by 114 percent. During that same period annual worker contributions increased by $293 dollars for single coverage and $1,354 dollars for family coverage. All of these price increases took place before the health care law went into effect.
The Affordable Care Act now requires insurance companies to justify premium increases and prohibits insurers from spending more than 80 percent of premiums on non-health care related costs.
Conservatives who blame the health care law for rising insurance costs are not being completely truthful. They continue to attack the law and remain in denial about its many benefits. For example, in the 2012 election cycle the billionaire conservative Koch brothers invested more than $100 million dollars attacking political candidates that voted for health care reform and they are on pace to top that number in 2014.
In my home state of Michigan, the Koch brothers organization Americans for Prosperity has spent nearly three million dollars attacking U.S. Representative and current Senate candidate Gary Peters for voting for the Affordable Care Act.
Their ad in Michigan features a woman with cancer named Julie Boonstra who claims that Obama Care caused her to lose her coverage and that she can no longer afford to treat her cancer. Upon further investigation several news outlets reported that Mrs. Boontra's health care coverage was actually cheaper under the Affordable Care Act. Due to the Affordable Care Act her plan is less costly and insurance companies can no longer kick her and other sick patients off of their insurance plans, which was the case for many sick people prior to the law.
The facts prove that, contrary to mischaracterizations spread by conservatives, Julie is actually an Obama Care success story.
The Affordable Care Act is an important step in the right direction for our country. Insurance companies can no longer deny coverage to people who are sick or kick them off their plans, children are able to stay on family plans longer, and millions of low-income Americans now have health care coverage for the first time.
Instead of allowing billionaire conservatives and large corporations to dictate their agenda on health care our Republican leaders should focus on working with Democrats to bring further positive reform to our health care system.
Leaders in the House of Representatives have voted more than 50 times to repeal the Affordable Care Act, but they have not offered a single replacement plan. Full repeal of Obama Care is not a realistic option and the continued attacks on the law are a disservice to the American people.
Stop the political attacks on the health care law and work with Democrats to reach a realistic solution that will continue the Obama Care success story.
Judge Greg Mathis is known for his advocacy for equal justice. His inspirational life story of a street youth who rose from jail to Judge has provided hope to millions who watch him on the award-winning TV court show Judge Mathis.