A Lifetime Investment in Deserving Kids
The Neil Kelly Memorial Scholarship
4/30/2014, 11:27 a.m.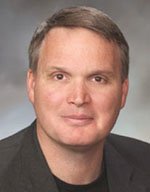 Each spring, for the past 16 years, I have seen the youth of the world pass before my eyes. Vietnam, Ethiopia, Cambodia, Guatemala, San Salvador – and yes Portland. I have seen teenagers who have immigrated here, many fleeing poverty and persecution, face the challenges of language, customs and contemporary society. I have also seen many born here who face a different set of challenges, obstacles much more daunting than most of us would ever experience.

In this once-a-year assignment, I help decide which four among dozens of north and northeast Portland high school seniors will receive a modest $8,000.00 ($2,000 a year for up to 4 years) college scholarship from the Albina Rotary Foundation when so many deserve so much more.
Albina Rotary Foundation has built a modest endowment over the past 16 years that funds the Neil Kelly Memorial Scholarship.
Named after one of Portland's legendary community leaders, the scholarship is dedicated to recognizing high school seniors, who live in the Albina Rotary Service Area, for their dedication to their communities. While they all earn good grades, the higher selection criteria for our committee is their passion for community in all its forms: family, school, church and volunteer community organizations.

Though past winners have come from Jefferson, Benson, Madison, Cleveland, De LaSalle North, Central Catholic, Roosevelt, Grant, Open Meadow high schools and the McCoy Academy they have all shared a common value that puts others before themselves, a true measure of their character.

These young volunteers are involved in such diverse organizations as, National Honor Society, school mentoring programs, Habitat for Humanity, Self Enhancement Inc., Oregon Food Bank, local churches, and youth groups, while often working part time and weekend jobs to assist their families. I have seen documentation of hundreds of hours of community service, which tells me these kids understand the value of; work, education and truly giving back to their communities.

Albina Rotary Foundation marks the 17th anniversary of the Neil Kelly Memorial Scholarship this year, as well as the 67th anniversary of Neil's start in our community. Our 2014 goal is to continue to build the endowment to continually increase the amount of scholarship we award our winners.
The strength of our city lies in the rich diversity of our community. These north and northeast Portland students can take genuine pride in what they accomplish now and, in time, what they will "pay forward" to our community for the next generations. Our job is to make certain they have all the encouragement we can muster.

When I first became involved with this program I thought it was about Neil Kelly, now I know what Neil knew, it's about investing in these kids who are absolutely determined to succeed. Kids who will continue to giveback to us all. There is no better investment.
Our Awards Luncheon this year will be on May 16 from 11:45 a.m. to 1:30 p.m. at the Rose Quarter. Please RSVP Margie Davidson by email at rodandmargie@gmail.com or phone at 503-287-6930.
J. Byron Kellar is president of Albina Rotary and a member of the Neil Kelly Scholarship Committee.