In Loving Memory
Margaret Juanita (Payne) Isaacs
8/6/2014, 11:33 a.m.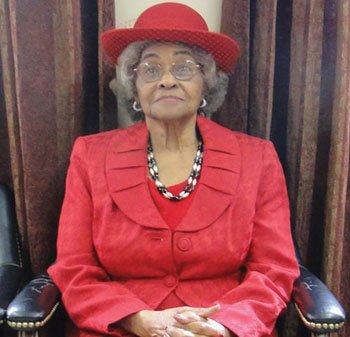 Margaret Juanita (Payne) Isaacs, 83, peacefully passed away on July 23, 2014 in Portland. She was born Oct. 12, 1930 in Malakoff, Texas to Martha and Isaac Payne III.
After arriving with her family in the late 40s, she graduated from Roosevelt High School and attended St. Vincent School of Nursing/University of Portland. She was an Eastern Star and Past Grand Worthy Matron and Secretary of Prince Hall Grand Chapter and its Jurisdiction.
Margaret Juanita, or "Nita " as some called her was hired as one of the first of four African American nurses on the medical floor at Emanuel Hospital. She also worked for the Visiting Nurses Association, Freightliner, Terwilliger Plaza and in later years, as a senior companion.
She belonged to many philanthropic and civic organizations including holding a Lifetime membership in the NAACP, membership with the Urban League of Portland, Model Cities, National Council of Negro Women, Church Women United and many more.
She is survived by her daughter Julianne Johnson Weiss and son-in-law Karl Weiss; a brother, Isaac S. Payne IV; two grandchildren, Andrea and Paul Tillman; and two nieces, Kimberly Carter and NoraLyn Clemmons. She was preceded in death by her husband Major Robert S. Isaacs and a daughter, Benita L. Payne.
Mother Isaacs' passion for life and zeal for God will be sorely missed by those who knew and loved her.
A memorial service will be held Monday, Aug. 11 at 11 a.m. at Vancouver Avenue First Baptist Church, 3138 N. Vancouver Ave.,